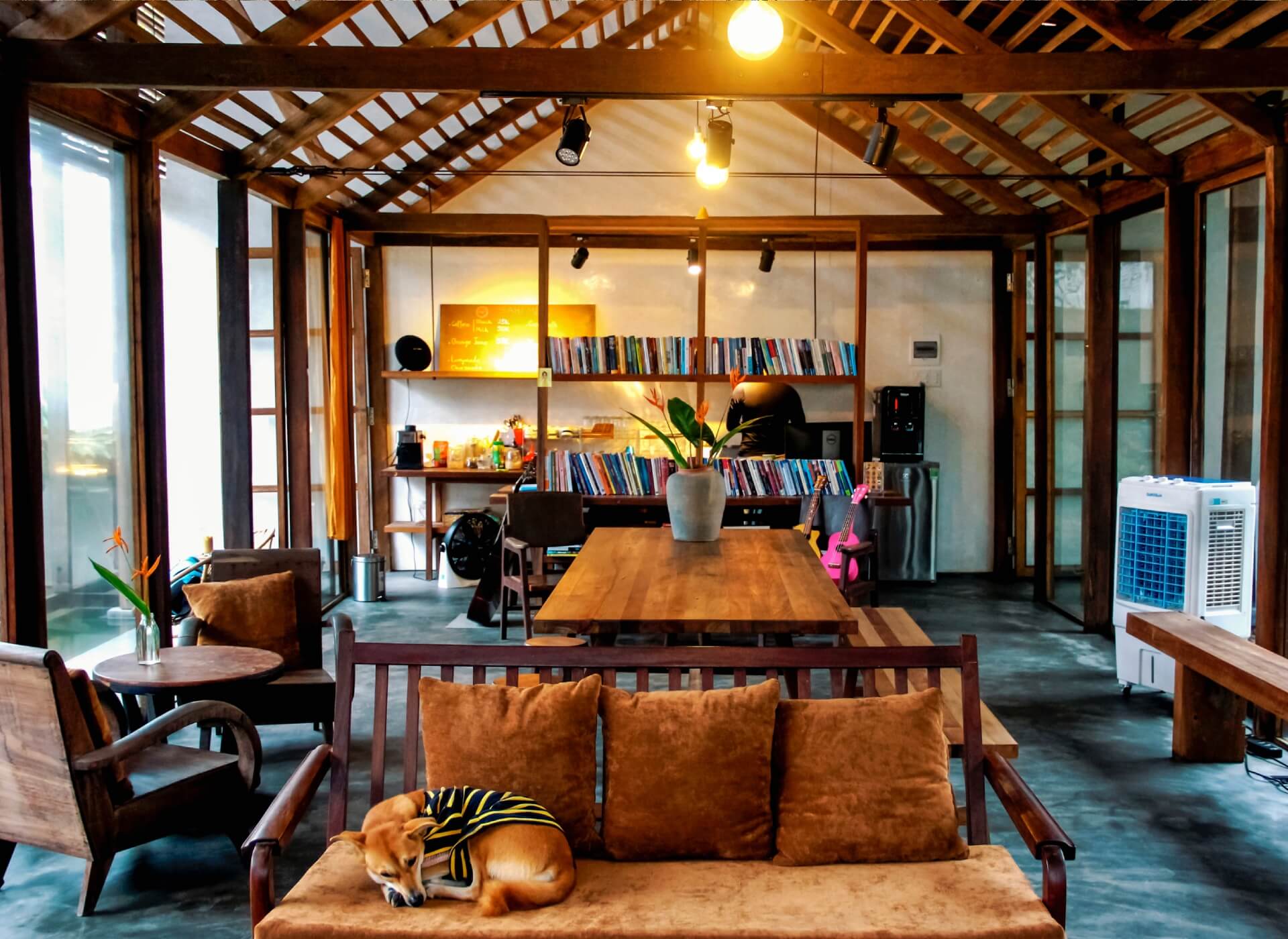 Probably none of us has any doubt that wooden window and door frames are an assurance of beauty, comfort and quality. Nevertheless, the nobility of the material wood also makes proper care necessary. Without a doubt, the greatest advantages of wood are its durability, longevity, but also uncomplicated care. If we properly preserve our windows and doors, we can be sure that they will be a source of satisfaction and beautiful appearance for many years.
In this case, we should above all remember to be systematic and precise. These are the two qualities to keep in mind when caring for wooden joinery. We should clean the joinery two or three times a year (especially after winter and summer). This is an activity that not only has an aesthetic but also practical value. Dirt that accumulates over time can damage the varnish coating. What else should we keep in mind when caring for wooden windows and doors?
Washing wooden windows and doors
This is the basic activity we should remember when caring for our wooden windows and doors. We should perform this activity a minimum of twice a year. The frequency should largely depend on where our house, flat or business is located. If the building is located on a gravel road or in the city centre, we will have to do the maintenance much more often. If, on the other hand, we live in a quiet residential area, there is a good chance that cleaning twice a year will be sufficient.
We should start the cleaning work by carefully wiping the frame clean of surface dirt, such as dust or dampness. To do this, use a dry, soft cotton cloth, which will not scratch the surface but thoroughly remove the dirt. For cleaning, we can use detergents dedicated to wood, but also ordinary washing-up liquid or soap. Remember, however, to check the composition of the product carefully. This is because it must not contain any harmful substances for the wood and varnish – such as, for example, ammonia. In addition, do not use abrasive or corrosive agents for cleaning windows and doors.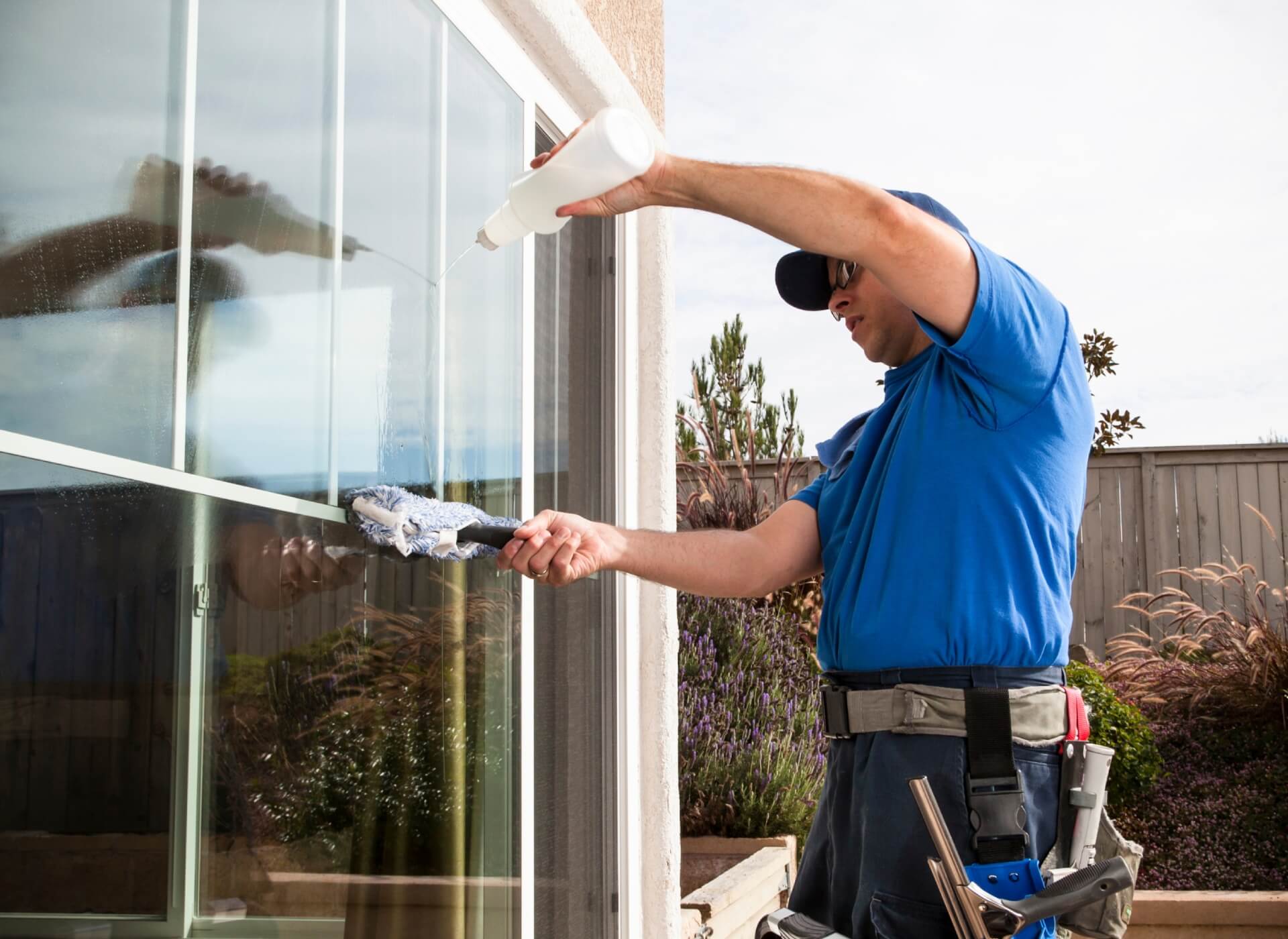 Painting
It is worth remembering that wood is a rather specific species – each can react slightly differently to weather conditions. We are mainly talking about UV radiation, rain or wind. Because of this, both windows and exterior doors are exposed to mechanical stress. This can affect not only the wooden coating, but also the metal components and seals.
This is why it is worthwhile to varnish the joinery once in a while with a good quality varnish, which will provide protection for several years to come. However, before doing so, the entire area should be thoroughly cleaned (as mentioned in the previous paragraph). Without this, the effect of our work may be much weaker than expected. Furthermore, the condition of the paintwork should be checked twice a year. If there are no scuffs or scratches, it is usually sufficient to just wash the frame. If, however, you notice any worrying symptoms, clean the area, then smooth it gently with heavy-duty sandpaper (about 300), dry it and repaint. To do this, it is best to use a factory-applied product that has been selected for the specific species and type of wood.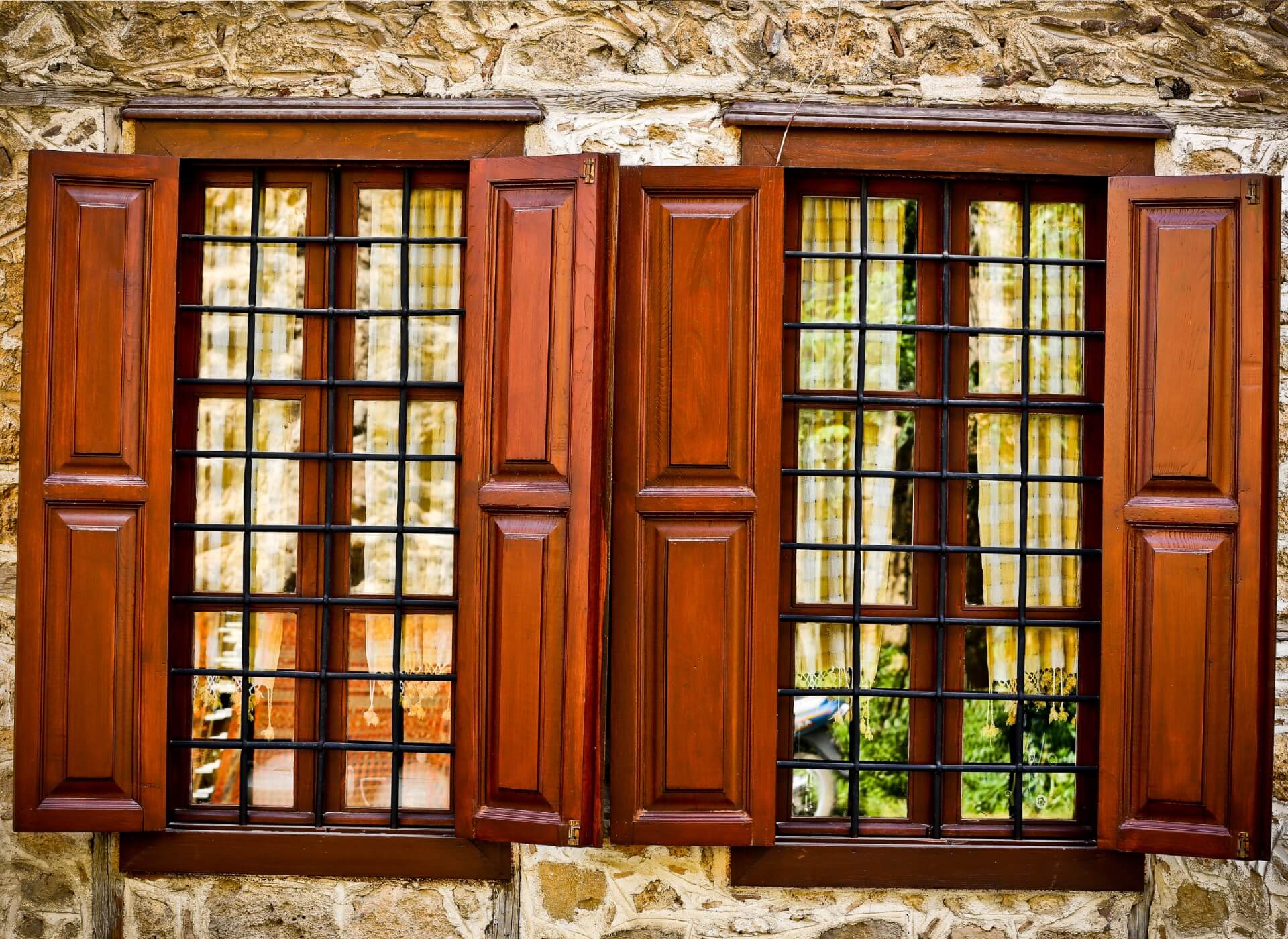 Renovation of hardware and seals is equally important
As we wrote above, it is not only the wooden coating of windows and doors that is highly exposed to the weather, but also the hardware and seals. In addition, the joinery is exposed to numerous mechanical loads during each opening and closing operation. Therefore, once a year, the hardware, as well as the rubber components, should be lubricated, oiled and adjusted.
This hardware inspection should start with a functional check. If you notice that the window sinks slightly or does not close freely, this is a sign that it should be adjusted or the frame pressure at the hinges should be checked. If you notice damaged screws, replace them as soon as possible, as they may even cause the window to fall out! On the other hand, all other moving parts should be carefully lubricated and oiled with a special preparation. It is best if it comes with an applicator, which will allow you to easily reach even the deepest fittings. Of course, it is important to go back to the first step, i.e. thorough cleaning, before applying the product.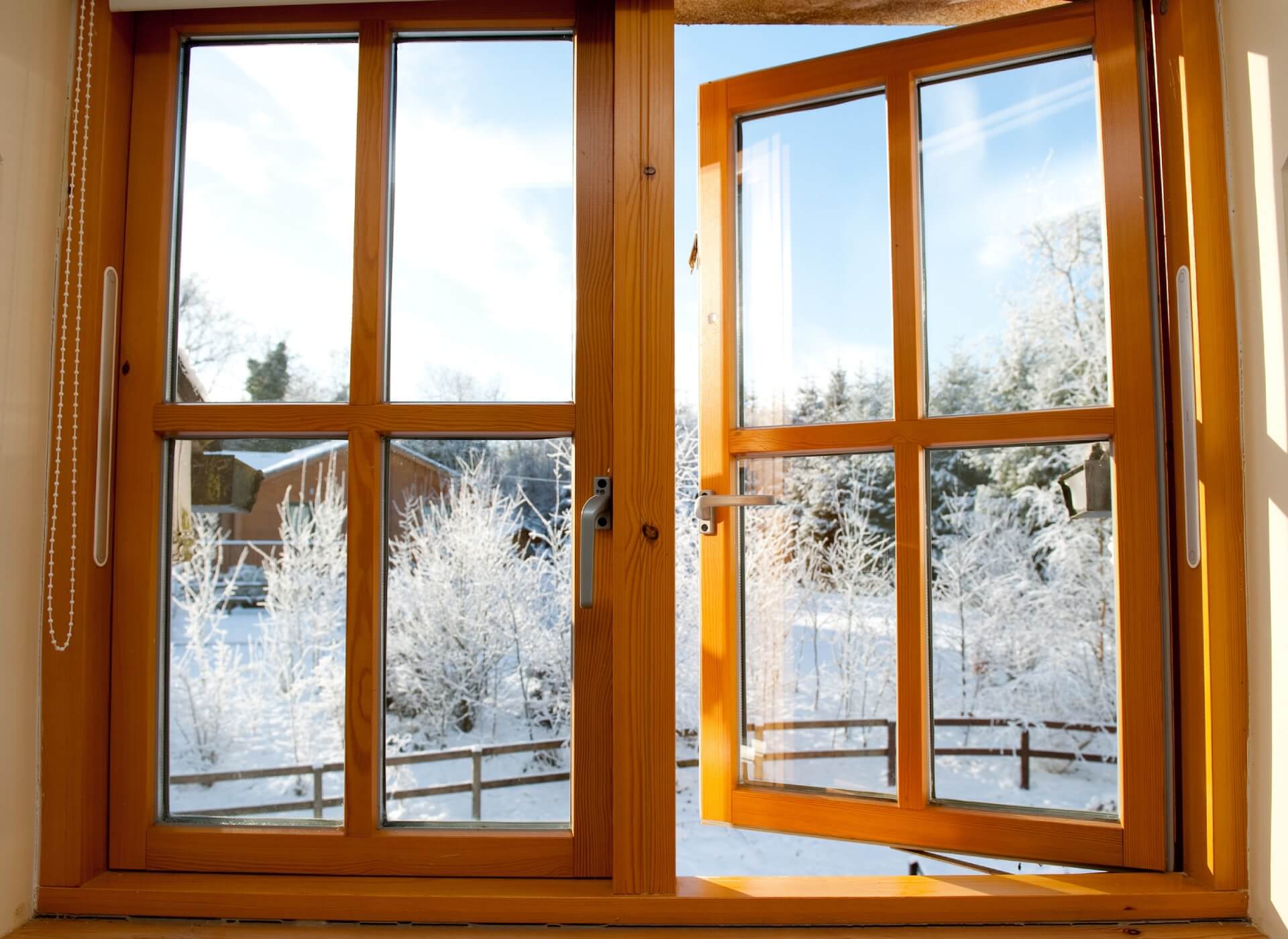 Are you likely to want to use aluminium caps?
As we can see, wooden doors and windows come with a lot of advantages, but also with some responsibilities that are incumbent on us. Therefore, those who are daunted by having to do these things may want to consider aluminium caps. This is a great way to balance functionality, durability and aesthetics. The use of such overlays makes it possible, for example, to achieve two-coloured windows – this is particularly useful from the outside, when we can adjust the colour to match the façade, roof or garage door. Inside the house, the wooden profiles will continue to enjoy their beautiful, cosy atmosphere.
This type of cladding is also a very functional solution that provides excellent protection against adverse weather conditions. They can be a particularly good choice for people whose buildings are exposed to harmful external factors. These include, for example, air pollution, a gravel road or a coastal climate. All these factors can have a negative impact on the quality of the wood.