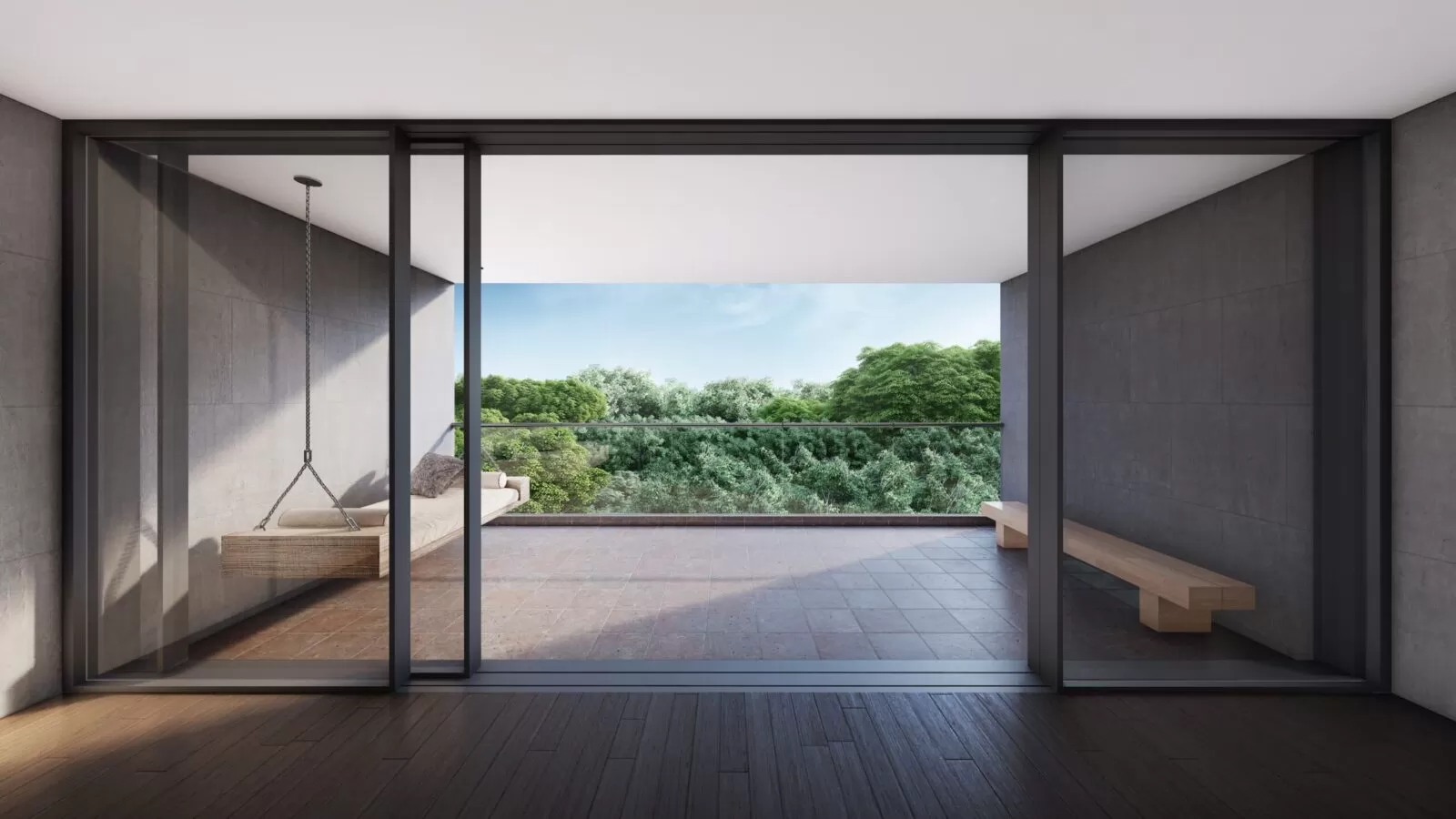 Sliding systems
Large sliding door system with narrow profiles completely concealed in the floor, walls and ceiling.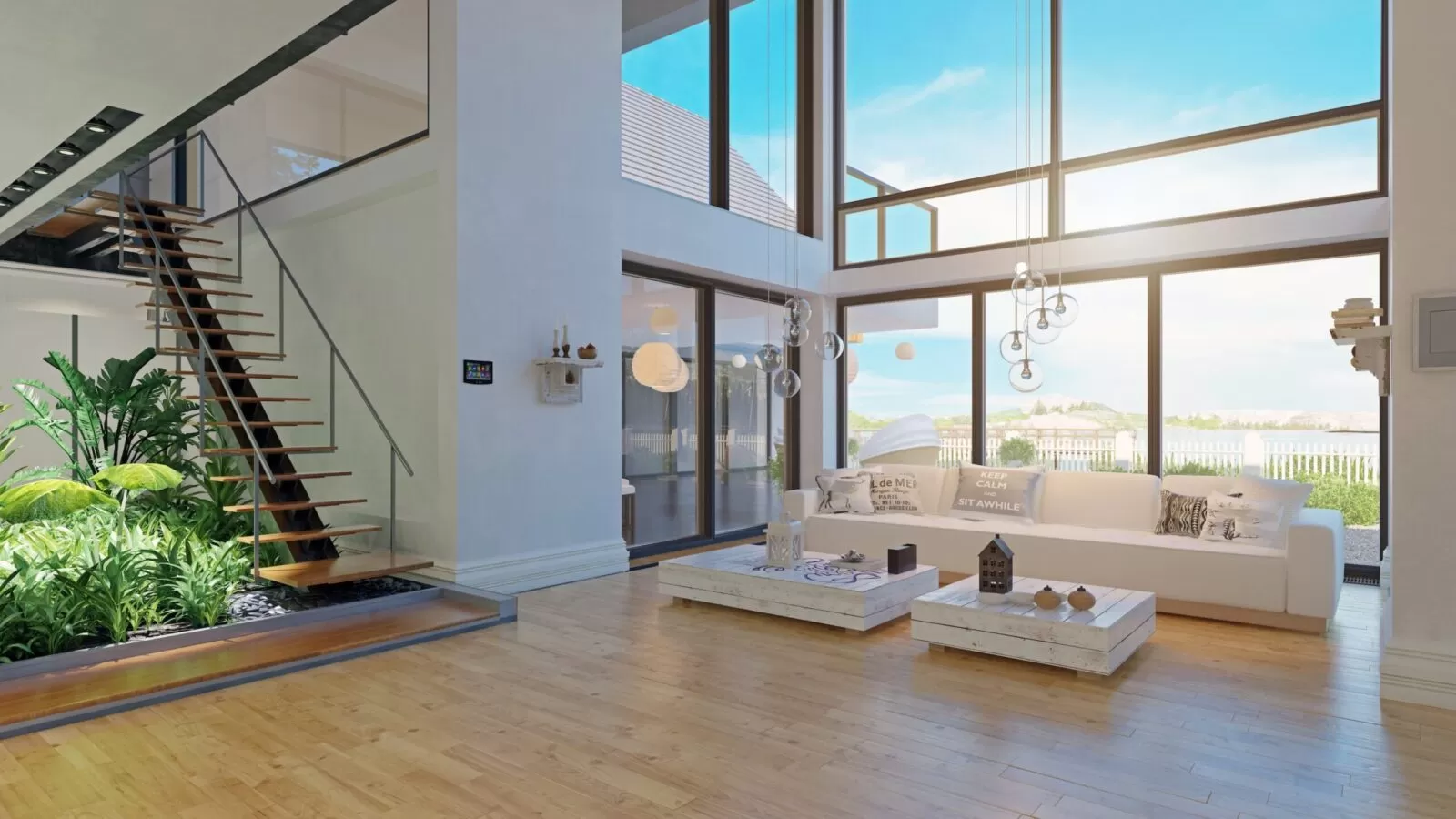 Aluminium sliding doors for the living room
Modern aluminium sliding door with low threshold.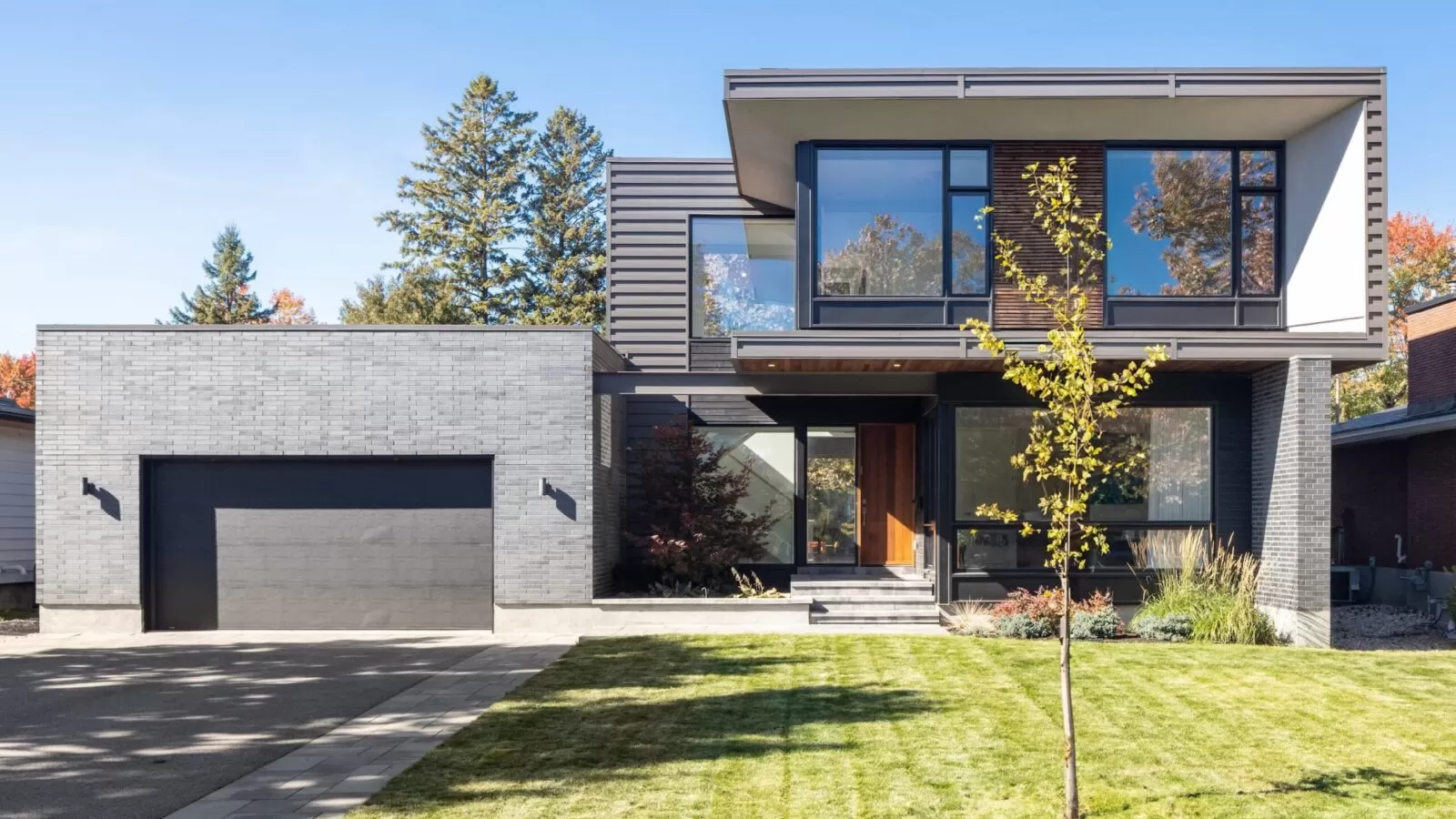 Modern and comfortable
Modern aluminium window and door systems.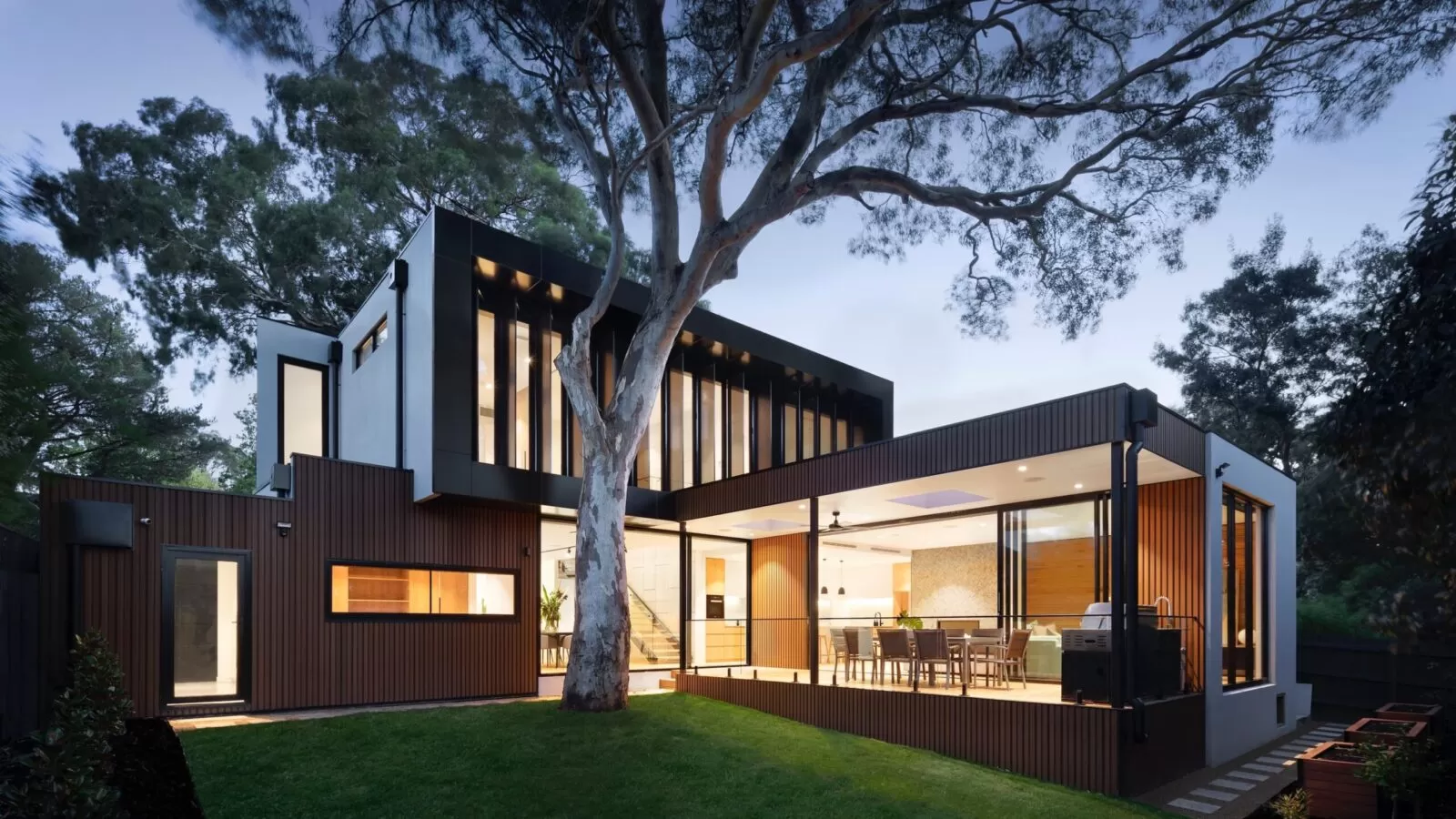 FINTECNIC
We're looking to the future!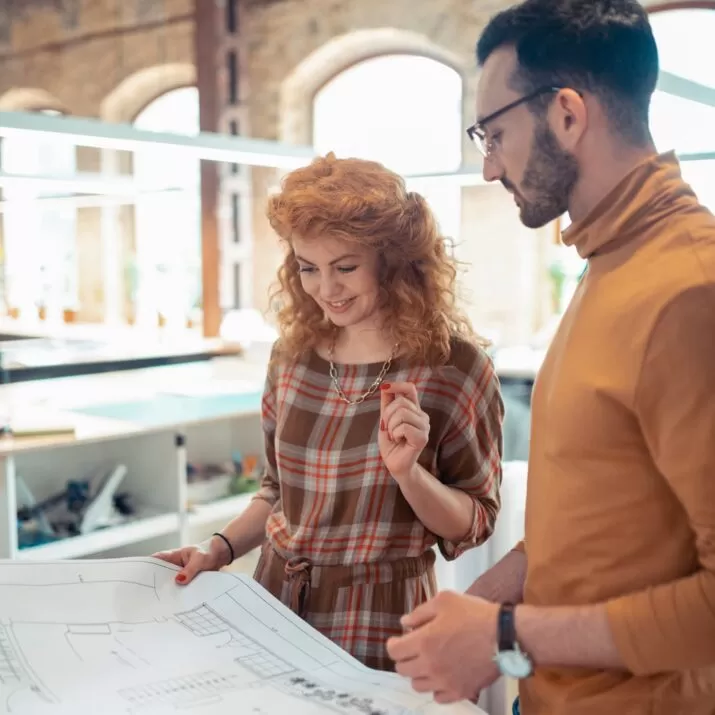 About Fintecnic
Polish manufacturer and distributor of modern aluminium window joinery systems
As a Polish manufacturer and distributor of window joinery, we specialise in the production of modern solutions that respond to customers' growing needs for durability, aesthetics and functionality.

Our offer is the result of a carefully considered strategy to provide the European market with a wide range of products that meet diverse expectations. We are fully aware of the importance of the diversity of design needs, which is why the solutions we offer are individually tailored to the requirements of our clients – whether the project is a large villa, a tall office building or a building with a modern design, at Fintecnic we offer functional solutions made of the highest quality materials.

We also offer advanced sliding systems, elegant aluminium and glass facades, functional garage doors, as well as external blinds and facade shutters.

At Fintecnic, we believe that window joinery is not only a structural part, but also a key element that affects the character, comfort and aesthetics of any space. We invite you to work with us and experience how our products can contribute to the realisation of your vision.
More about FinTecnic
Why choose Fintecnic?
Choosing Fintecnic as your partner for aluminium joinery projects is a decision that guarantees satisfaction and the assurance of the highest quality. Discover the key reasons why you should trust us:
10 years of experience
Ten years on the market is not only about time, but above all about the experience gained, which translates into in-depth industry and technical knowledge. During this decade, Fintecnic has successfully completed numerous projects, constantly improving its skills and expanding its offer to meet the expectations of even the most demanding premium customers.
Timeliness
Out of concern for our customers' valuable time, we place great emphasis on the timely completion of each project. In our business, we take care to optimise all processes at every stage of order fulfilment to ensure efficiency combined with punctuality.
Professional service
Our team consists of qualified specialists who are not only well versed in their field, but are also ready to provide help and advice at every stage of cooperation. Professionalism at Fintecnic means not only high quality products, but also comprehensive customer service.
Individual project implementation
We treat each project individually, tailoring our solutions to the specific needs and expectations of the client. Thanks to this, we can guarantee that the final product will not only meet but often exceed expectations, being perfectly in the context of the investment in question.
By choosing Fintecnic, you are choosing a partner that combines experience, punctuality, professionalism and an individual approach, in order to carry out each project at the highest level.
Our products
Fintecnic – Polish premium window manufacturer
As a renowned Polish manufacturer and distributor, Fintecnic presents world-class window joinery solutions dedicated to demanding architectural projects. Our extensive range includes aluminium window and door designs as well as advanced sliding systems that are synonymous with innovation, durability and aesthetics. We specialise in large-scale individual projects. We have many years of experience in the manufacture and installation of window joinery designed for luxury villas, office buildings and modern facades. We work to ensure that our solutions are ideally suited to the needs of customers seeking uniqueness and functionality combined with the highest quality.
Proper window installation
Even the best windows will not do their job without proper installation.
Correct window installation is achieved by protecting the polyurethane foam, i.e. by making an additional seal on the inside and outside of the window joint, or by using a multifunctional, impregnated expanding tape – a single product that fulfils the requirements in all three sealing layers at the same time.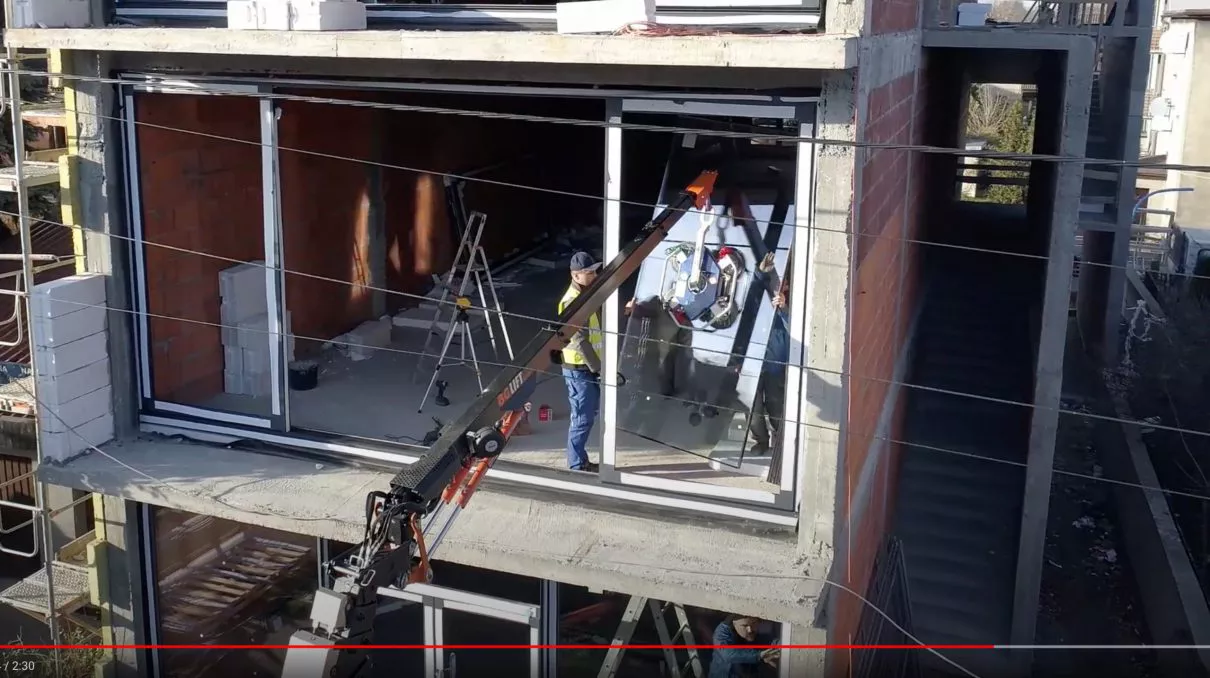 System Moreview
Moreview
Unlimited design freedom
Large sliding door system with slim profiles completely concealed in the floor, walls and ceiling. Moreview makes it possible to construct doors with a maximum height of up to 4 m and a maximum sliding leaf weight of up to 1,200 kg. The aesthetics of the construction are supported by, among other things, a visible mullion width of only 27 mm at the leaf exit.
Read more about Moreview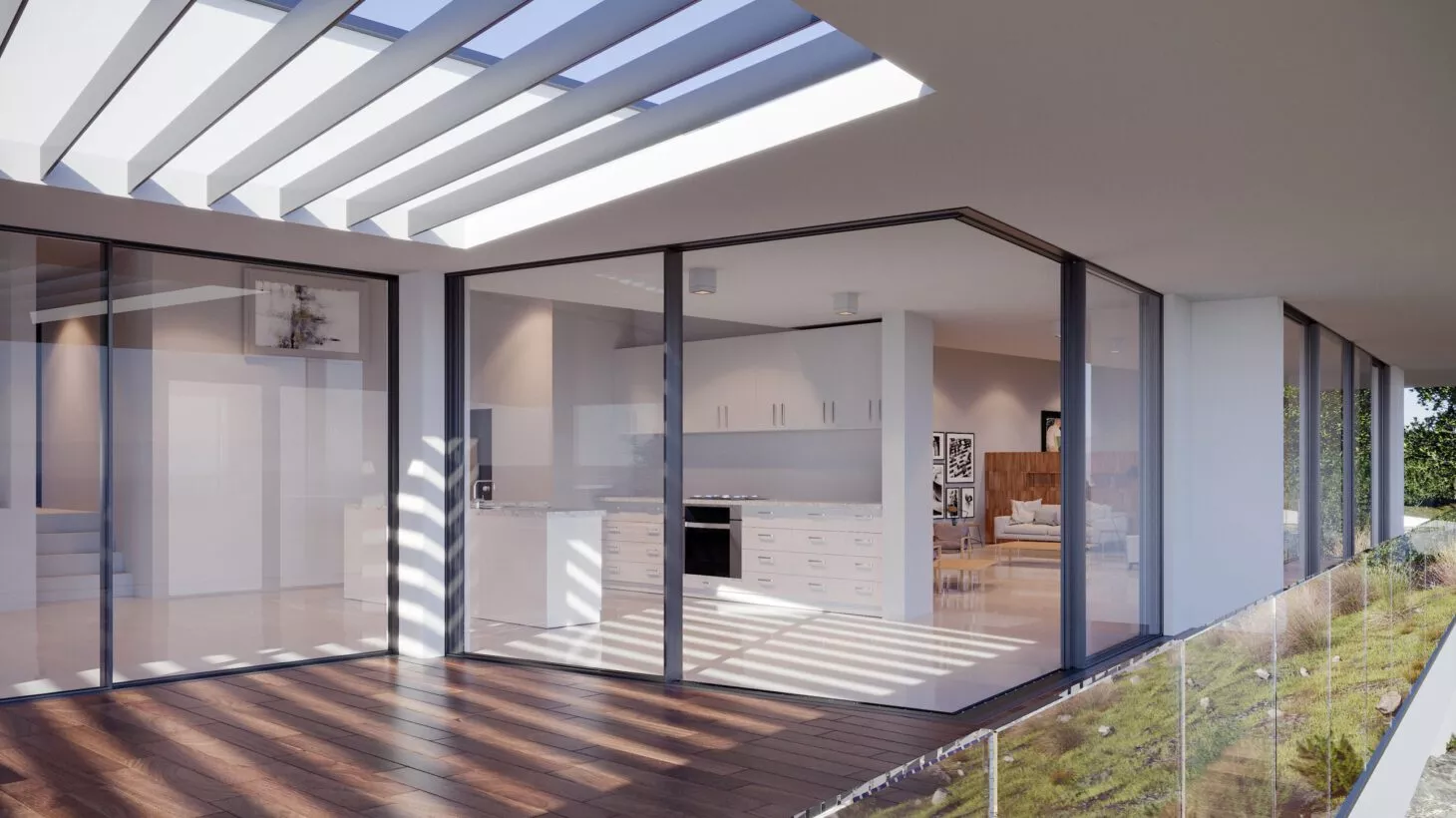 Unlimited design possibilities
The static mullion allows a sequence of fixed glazing to be constructed, which can also be joined at any angle by means of an all-glass corner.
Quick contact
Not sure which product to choose?
Get in touch with our specialists.


CHIEF TECHNOLOGIST FOR ALUMINIUM





Fintecnic - window manufacturer
PVC windows Łódź, aluminium windows, glass-aluminium facades
Energy efficiency – the optimal investment
When you choose aluminium window frames from Fintecnic, you are investing in the future, where advanced energy-saving technologies are combined with modern design. Fintecnic products, equipped with sealing systems and thermal baffles, significantly improve thermal insulation, minimising heat loss.
All this translates into lower energy consumption, increasing both efficiency and functionality, as well as comfort. Long-lasting performance and low maintenance requirements make it an investment that pays dividends for years to come, ideally suited to the individual energy and aesthetic needs of each project.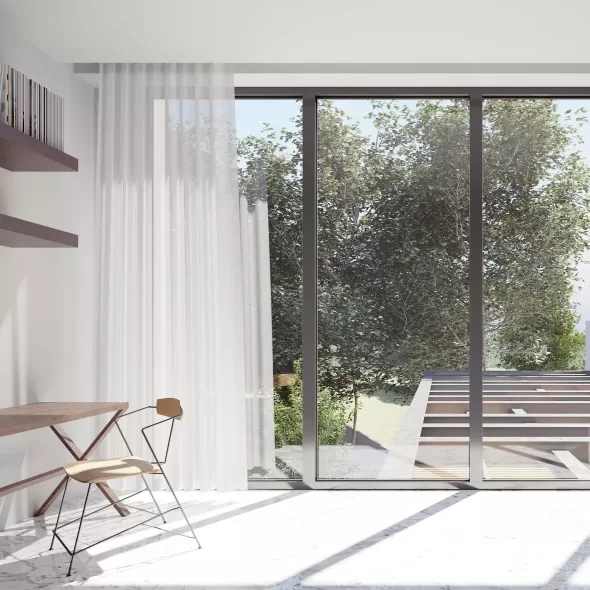 Products manufactured on the Polish market
At Fintecnic, we offer window joinery exclusively of our own production. Our machine park, launched in 2020, is the heart of our manufacturing operations. It is a place where innovation is combined with precision and modern technologies shape materials into products of the highest quality.
We are constantly developing our production resources, investing in the latest machinery and new technologies, which allows us to continuously improve our products and processes. This enables us to meet the growing demands of the market and our customers.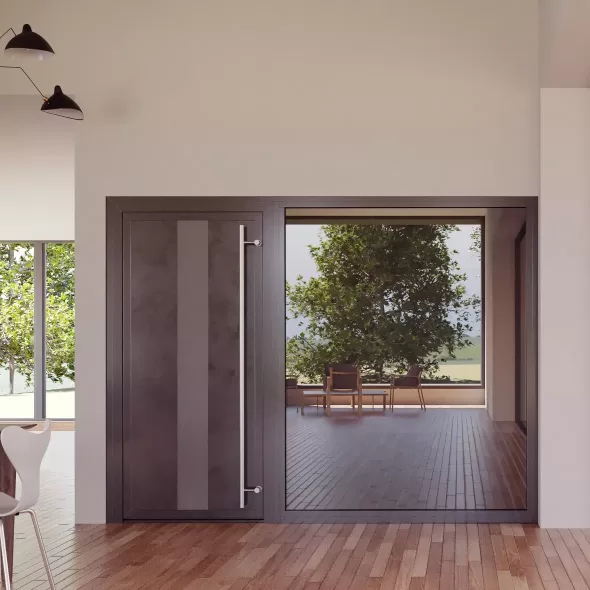 Explore the Fintecnic offer
In our offer you will find not only aluminium windows, but also popular windows made of PVC and all necessary accessories. We offer a wide range of solutions that respond to the various needs and preferences of premium customers. Our facade systems, fire protection systems and modern sliding doors are products that combine functionality, aesthetics and security.
We invite you to explore our range – Fintecnic is a guarantee of innovation, precision and quality you can trust.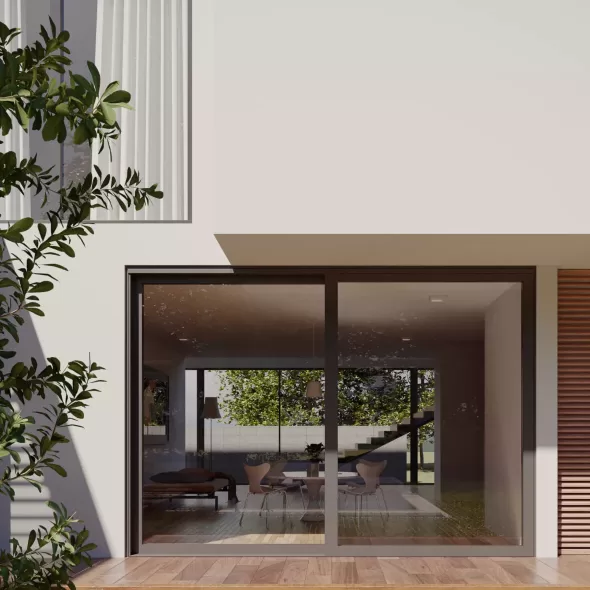 Fintecnic – distribution from Poland to all of Europe
With offices in Łódź and Aleksandrów Łódzki, Fintecnic stands out as a Polish leader in the production and distribution of aluminium windows, dedicated to the most demanding customers.
Our products, including windows, doors, sliding systems, facades and pergolas, reflect, innovation, durability and aesthetics. Each project is a testament to our commitment to providing 21st century solutions, combining advanced technology and sophisticated design.
We are committed to delivering projects throughout Europe, including Belgium, the Netherlands, France, Luxembourg, Germany and many other countries, offering not only sales but also professional transport and installation of our systems. Fintecnic is synonymous with modernity and luxury in aluminium joinery, adapted to all demanding European standards.
Feel free to contact our team of experts, who will be happy to advise and assist you with your project. Regardless of your location in Europe, we guarantee the highest quality workmanship, tailored to your individual needs and expectations.
Choose Fintecnic as your reliable partner for your aluminium window projects. Make the right decision and get a guarantee of satisfaction and the assurance of the highest quality.
Partners
We work with the highest quality products