Partnership
Fintecnic for Architects
Windows are our ticket to the world – they determine our safety, warmth as well as the aesthetic aspects of a building. When buying windows, we are therefore guided by their highest quality and the best possible usability features. Window manufacturers must not only take care of their technical aspects, but also keep up with new technologies and trends. In order to ensure maximum efficiency and functionality, it is worth employing the best professionals already at the design stage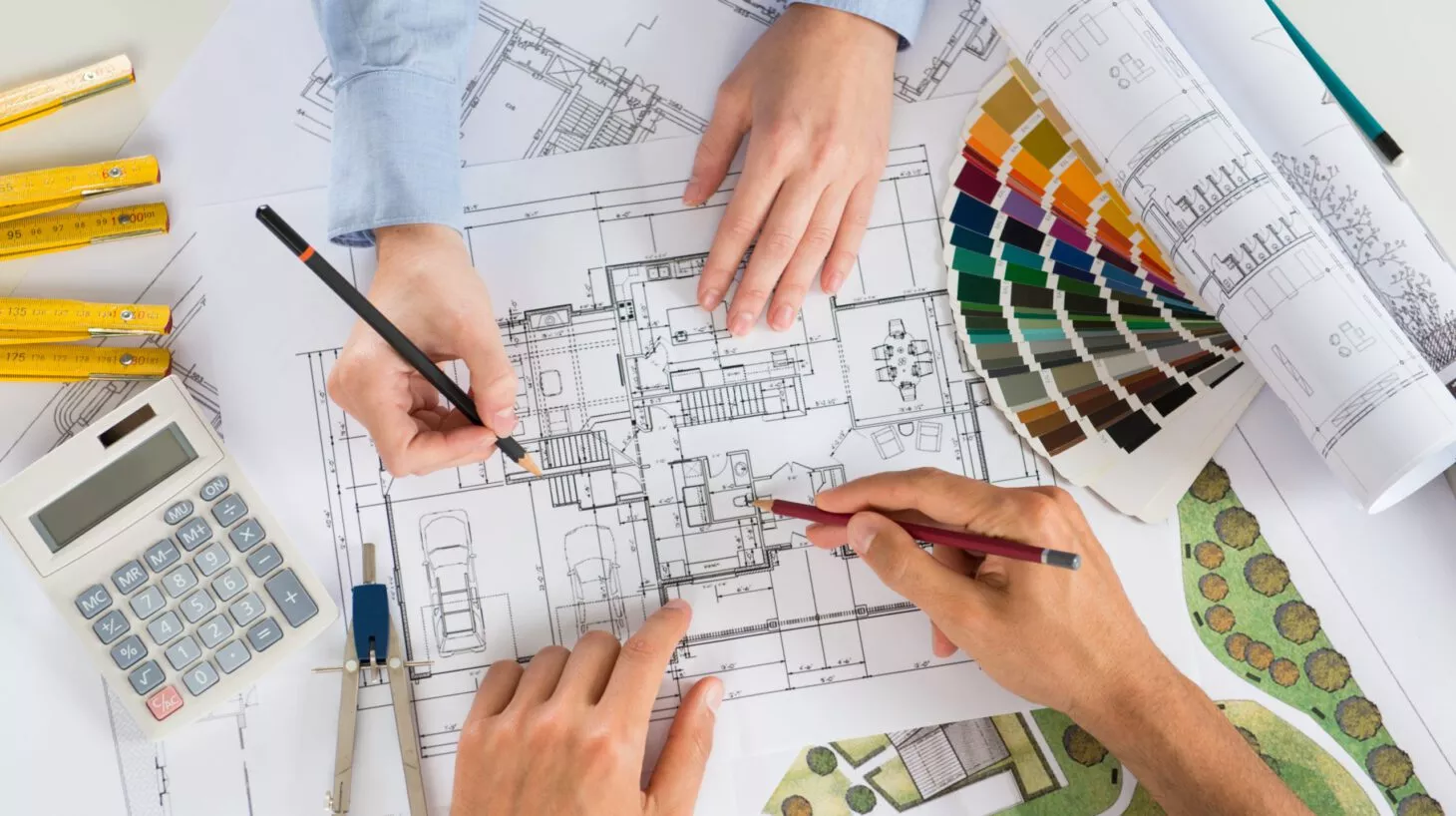 Cooperation with architects
Fintecnic is keen to work with architects
Making our windows an even more perfect product. The architect's creative, factual and professional eye will ensure long-lasting and innovative, windows characterised by exceptionally effective sound and thermal insulation and provide security thanks to implemented anti-burglary mechanisms.
Fintecnic windows, external blinds or garage doors impress with a wide range of shades and variants to choose from. We offer products to suit a variety of purposes: homes, flats or public institutions. Our products are created with attention to detail, following the latest designs and technologies.
We are open to proposals for cooperation with architects who will co-create our products with passion and commitment, creating professional designs in line with current architectural trends, also putting their invention and creativity into them.
Why cooperate with us?
By working with us you will gain:
Expert technical advice (e.g. specifics and differences of PVC and aluminium windows)
Access to the latest catalogues and reference material
Measurements of door and window openings
Insight into the colours and glazing of the products on offer
Competitive service prices
Quick contact and quotations
Construction companies
Cooperation with construction companies
Construction companies are also welcome to cooperate on a permanent basis. We offer:
Favourable cooperation conditions
High-quality products
Technical, content-related, marketing support
Reliable service
Wide range of products – ALUMINIUM WINDOWS, PVC WINDOWS, SLIDING DOORS, GLASS AND ALUMINIUM FACES, GARAGE DOORS, ROLLER SHUTTERS, etc.
Standards
Fintecnic windows
Modern standards
One of the main features of our windows is energy efficiency. The main component improving the basic parameter – the heat transfer coefficient – is the type of glazing package, i.e. the type of interglazing frame used, the heat transfer coefficient for the glass (Ug)o and the heat transfer coefficient for the entire window (Uw).
Another property that characterises our windows is sound absorption. The coefficient of acoustic insulation – the Rw(dB) factor – is important in this case. By using specialised glazing, the highest sound insulation coefficients of 49 – 52(dB) can be achieved.
Aspects that affect this parameter in a PVC window are:
– number of chambers used in the window frame and sash
– number of seals used in the window frame and sash
– construction of the glazing package in the window.
An equally important factor in the choice of windows is anti-burglary, which can be achieved by adding special security features. There are two main groups of security features: burglar-proof hardware and burglar-proof glazing. One of the architect's tasks is to position the burglar-proof fittings on our single and double-hung windows on the design drawings.
By using such security measures, we increase the time to thwart an attempted break-in to the office or home.
External blinds
Fintecnic external roller shutters
Guarantee of security and peace of mind
Fintecnic external roller shutters are the ideal solution for those who value privacy, peace of mind and adequate shading at night.
We offer three external roller blind systems, so it is advisable to let your architect know well in advance which one you are choosing.
The Fintecnic range includes systems:
Facade roller shutters – are suitable for existing buildings; we have a choice of 3 shapes of aluminium profile boxes to choose from,
flush-mounted roller shutters – dedicated to new buildings and thermo-modernised buildings; they are built under the insulation layer of the building, with a box made of aluminium profiles,
Overhead roller shutters – dedicated to newly-built buildings, with a PVC box and the possibility of completely enclosing it; intended for integrated installation with the window frame.
All external roller shutter systems have the option of implementing manual and automatic mechanisms and are available in a RAL colour palette.
Garage doors
Sectional doors Fintecnic
Showcase home
The garage door is undoubtedly an important element in the appearance of a building, acting as a showpiece and decoration. What's more, in the range of garage doors you can choose from many models that differ in the way they open, their automation or the colours and texture of the panels.
Fintecnic doors will ensure long-term, non-invasive use and match the façade thanks to a wide range of colours. The sectional doors are characterised by the use of coiled springs, the use of a jacket made of 40 mm thick thermally insulated panel and a wide range of panel designs. The maximum door size is 15m2.
Highest requirements
Fintecnic windows to meet the highest demands
Energy-efficient, protecting against noise or burglary, at the same time being an aesthetic finishing of the building – our windows are multifunctional products of the highest quality! They will prove their worth in any type of building construction, providing excellent thermal and sound insulation parameters.
We encourage architects who are willing to support us technically in the design of window structures, terraces, garage doors, as well as entrance doors, conservatories, external blinds and our other projects at Fintecnic.
We provide architects with expert technical advice from both staff and Fintecnic specialists. We endeavour to outline the possibilities of our Fintecnic systems so that the architect can take full advantage of their technical qualities in future projects.
A detailed description of the functionalities and specifications of our products can be found in the downloadable Fintecnic leaflet.
If you are interested in cooperating with us, please feel free to call us or fill in the contact form below.
Quick contact
Need more information?
Get in touch with our specialists:


CHIEF TECHNOLOGIST FOR ALUMINIUM





Partners
We work with the highest quality products