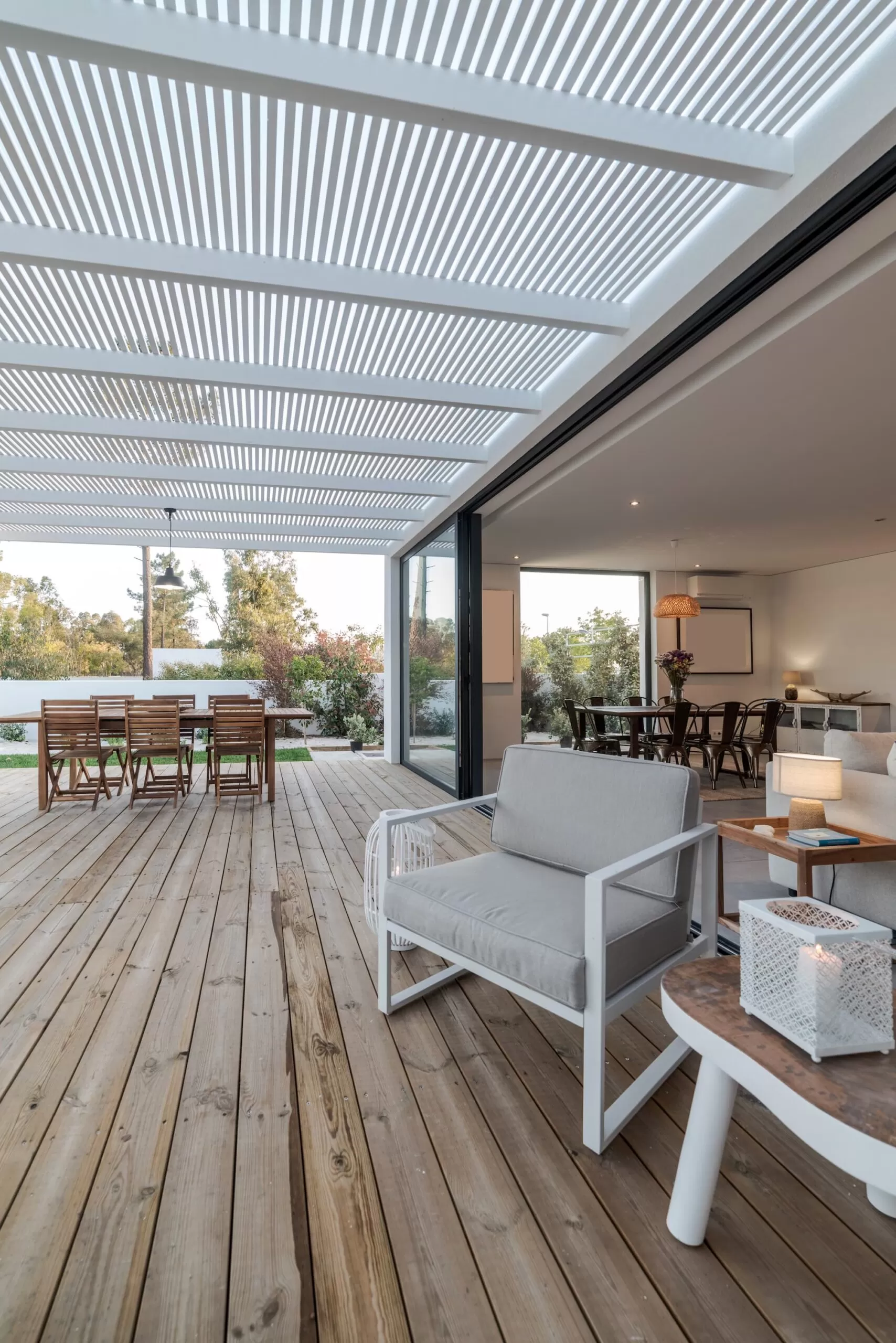 A conservatory is a place where we can relax and be close to nature at any time of the year.
Modern conservatories can also serve a typically utilitarian function, for example as our workspace.
A well-designed conservatory is characterised by top quality workmanship, functionality and aesthetics and design.
More and more people living in detached houses are choosing to build a conservatory. A year-round conservatory can come in both insulated and cold form and is usually connected to the body of the house by a single wall.
The conservatories offered by Fintecnic are manufactured on the Aliver 2000+ aluminium system by ALIPLAST.
The system is fully compatible with other Aliplast systems for making conservatory wall fillings including non-opening glazing, lift-and-slide doors, tilt-and-slide doors, folding doors and windows.
The system is characterised by a thermal insulation of ~2.0 W/m'K.
System characteristics:
supporting structure inside (below the filling), rafters 105 mm or 125 mm deep
rafters and external fascia boards in soft (rounded) and clearly defined rectangular shapes
variety of gutter shapes, possibility to attach anti-pollution nets to the gutters
system drainpipes available, can be built in
rafters and gutter beams can be reinforced with aluminium or steel sections
the system includes articulated joints in the gutter and ridge beam, system ties, connectors for gutters and downpipes
slope angle 5-45°
The Aliver 2000+ system is suitable for cellular polycarbonate fillings as well as glass (single, combined single and double-chambered).
The Aliver 2000+ system meets the requirements for thermal insulation of the profiles, rainwater and air tightness and guarantees proper ventilation with appropriate ventilation devices regardless of the weather conditions.
Wide choice of colours – RAL (Qualicoat 1518), structured colours, wood-effect colours Aliplast Wood Colour Effect (Qualideco PL-0001), anode, bi-colour
Quick contact
Need more information?
Get in touch with our specialists:


CHIEF TECHNOLOGIST FOR ALUMINIUM





Partners
We work with the highest quality products