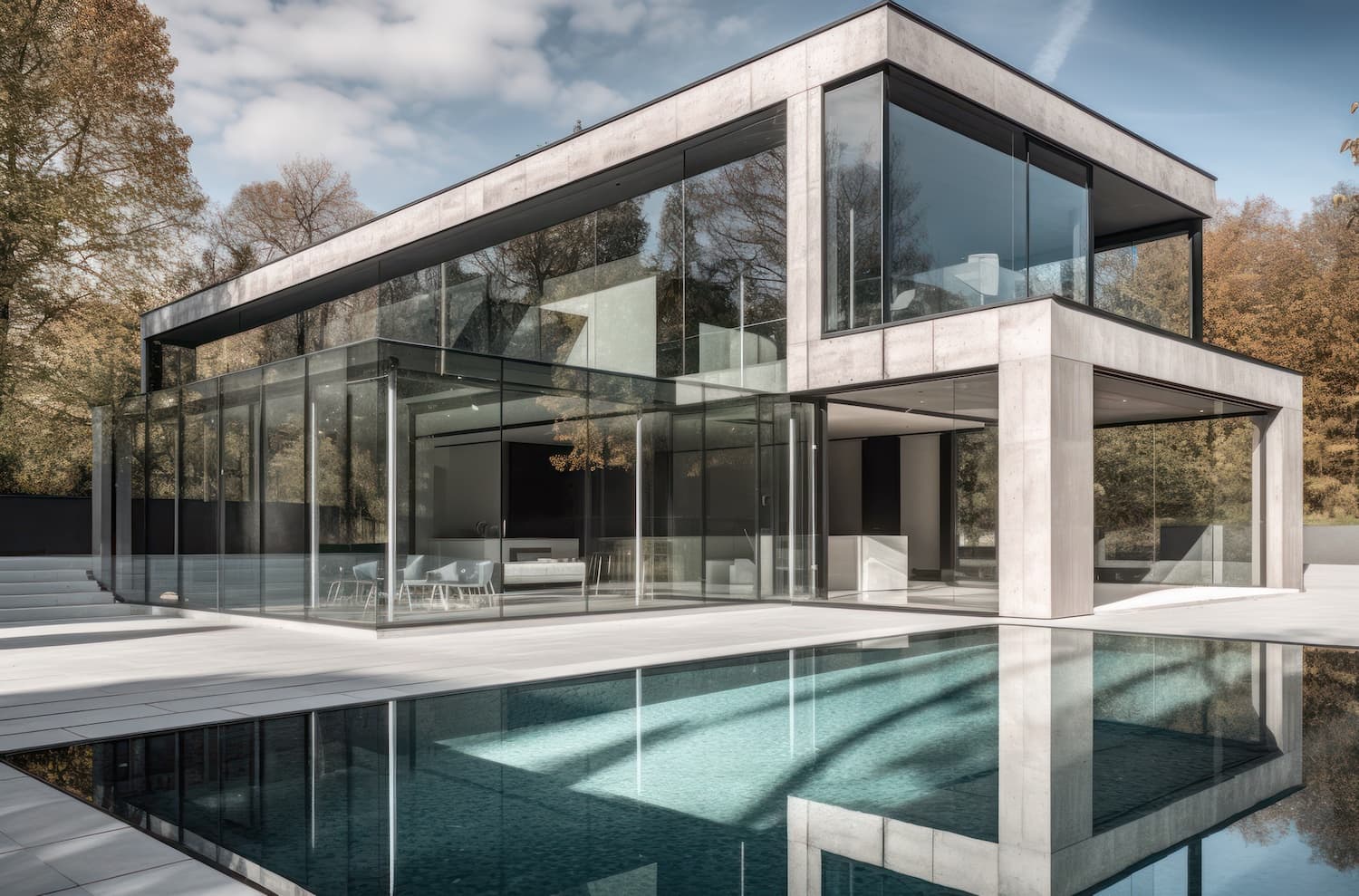 Developments in technology have made the dream of glass houses a reality and they are within reach! Large glazings surprise and impress, creating a seemingly limitless space….
They are a symbol of modernity and a synonym for luxury. They make a significant contribution to the attractiveness and aesthetics of the façade of modern homes, while at the same time giving it a light appearance. They naturally make interiors more luminous and spacious. Householders can therefore enjoy plenty of light, and this has an invaluable impact on daily wellbeing and functioning.
So how do you build a sense of unlimited space for your loved ones? You'll create it in rooms with large glazing – they'll be full of sunshine, open up the home to the landscape and create a sense of freedom. It is worth noting that innovative, modern concepts of glass architecture are becoming increasingly bold in their use of large-scale glazing. Glass corners, windows panoramic and two-storey. They are characterised by lightness and yet flair. They are especially ideal for open-plan rooms. They enable the effect of maximum transparency and the permeation of space.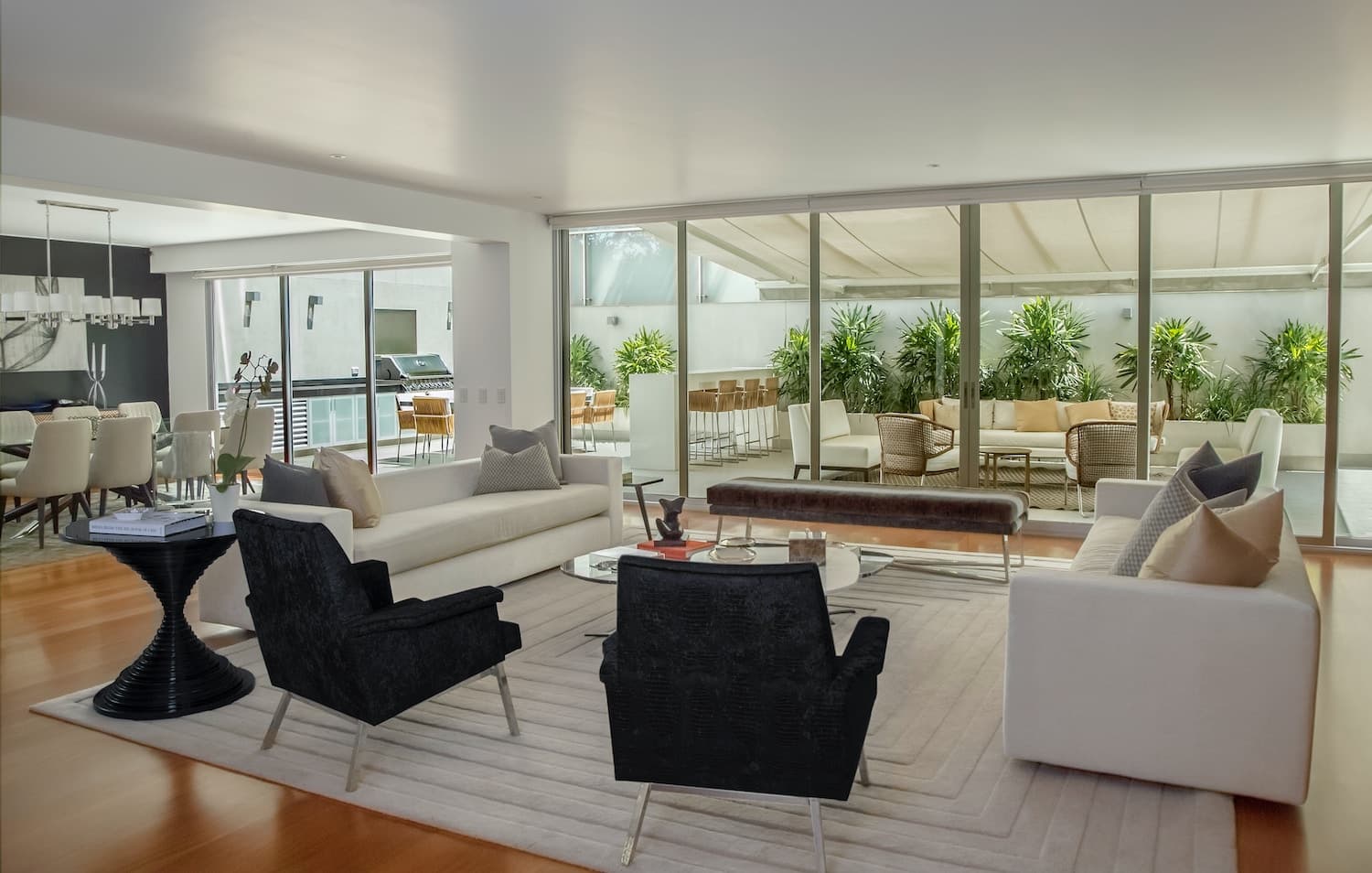 Large glazings
Large glazings are not a fad, quite the opposite! The great potential of glass is that it is timeless and versatile. An interestingly designed façade with large glazing creates the aesthetic qualities of a building and also influences the interior comfort and well-being of the occupants.