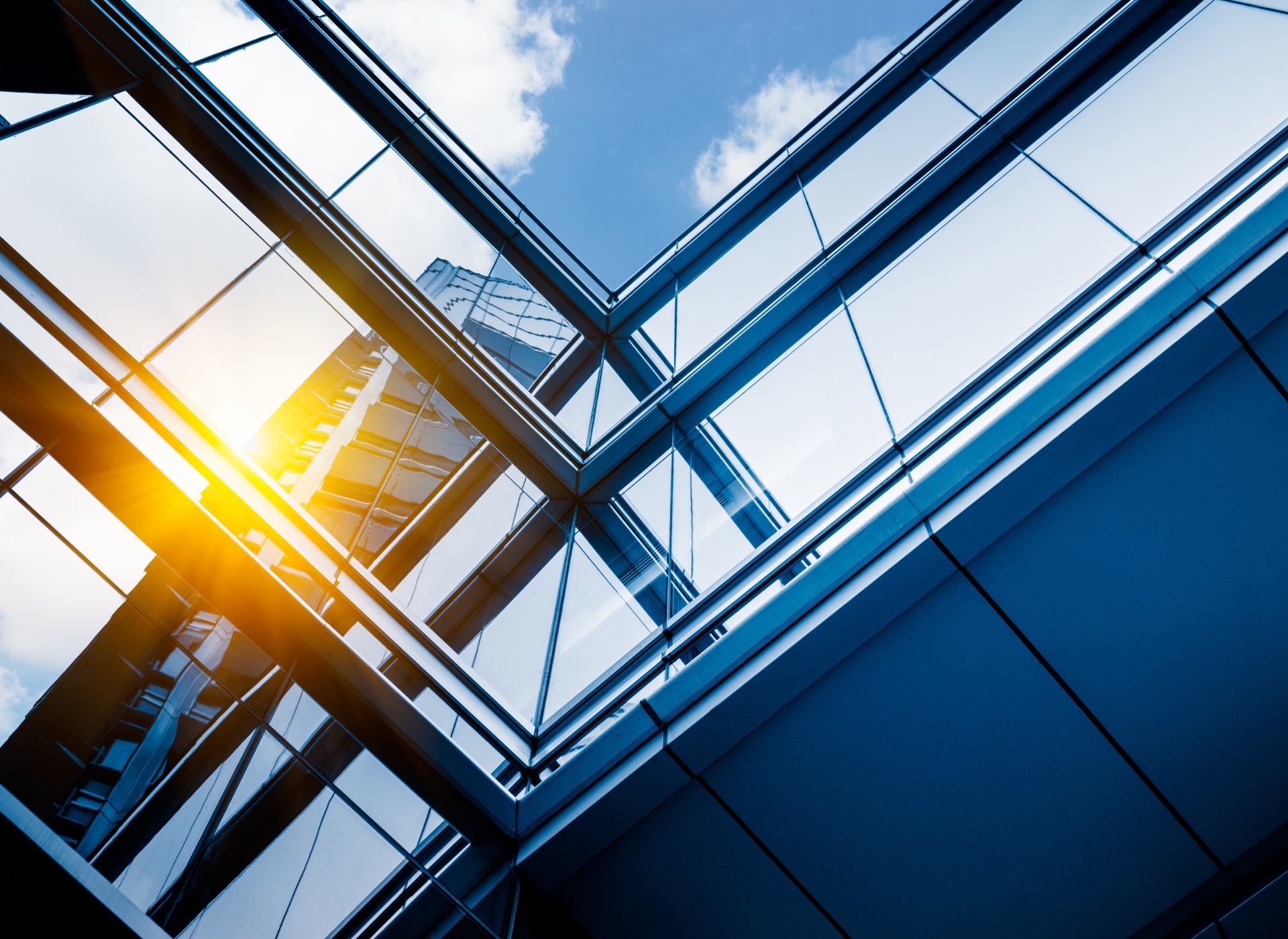 Recently, aluminium joinery has become extremely popular in the construction industry, not only in public buildings, but also in residential buildings. Mainly because this solution makes it possible to obtain large glazings of non-standard sizes and shapes, and even cover entire walls with glass. This solution fits into the canons of modern construction and is quite in line with current architectural trends. So if you are preparing to build or renovate your home and are looking for high-quality windows in large sizes, aluminium is a great choice. Aluminium windows are also characterised by good thermal insulation. One of the most important parameters determining thermal insulation is the heat transfer coefficient. What is worth knowing about it?
The heat transfer coefficient – what does it tell us?
The heat transmission coefficient is an important parameter used wherever heat loss is likely to occur. It plays a particularly important role in the case of external partitions that separate spaces with large temperature differences.
To put it simply and without any scientific nomenclature, the heat transfer coefficient tells us how much energy, or in our case heat, escapes through a partition, i.e. a window, taking into account that there is a temperature difference on both sides of the partition. The lower this coefficient is, the higher the thermal insulation of the house.
The thermal insulation of window frames is becoming more and more demanding. This is due to environmental concerns and attempts to reduce energy costs
What affects the thermal insulation of a window?
All components of a window affect its thermal insulation to a greater or lesser extent. Due to the large surface area and relatively small thickness of the windows, most heat escapes through the glazing.
The thermal insulation properties of a window also depend on the frame material. Aluminium window fittings are characterised by high thermal resistance, both at low and high temperatures. Nowadays, the thickness of the frame does not have the slightest influence on whether a window has good thermal insulation. In fact, there are systems that have been developed precisely to make even a thin aluminium profile thermally insulating.
Why is good thermal insulation so important?
The use of thermal insulation in building projects can help to reduce building maintenance costs. One of the most popular measures to reduce the consumption of thermal energy used to heat buildings is to increase the thermal insulation of the building envelope, primarily the windows.
To this end, it is worth opting for the installation of windows with low thermal conductivity. Then the heat transmission will be reduced, which will have a positive effect on the insulation system of the room.
Due to its good thermal insulation parameters, aluminium joinery is also recommended for energy-efficient and passive buildings, where the aim is to minimise heat escape and thus reduce maintenance costs. Although an aluminium window does not cost little, it is well worth the price.
Aluminium joinery is an excellent thermal insulation material
Aluminium joinery allows sizable glazing to be created in the building structure. However, this does not adversely affect the energy-saving parameters of the windows (they remain at a consistently high level during many years of using aluminium joinery).
The greatest advantages of aluminium joinery include impressive durability and resistance to weather conditions. These constructions are resistant to moisture, temperature changes or mechanical damage, making it a long-lasting, maintenance-free product.
The impressive durability makes it possible to realise the boldest visions and architectural dreams, such as installing glass on an entire wall. Larger structures require more durable materials, including the right glass and hardware. Aluminium windows combine lightness, elegance and beauty.
Aluminium windows are often used in passive structures and require very good thermal performance. To achieve these, a thermal insert is placed between the aluminium profiles. The insert has a multi-cavity design and is usually made of plastic. The effect is enhanced by filling the central chamber with additional polymer foam. The resulting aluminium windows have better thermal insulation performance than PVC windows.