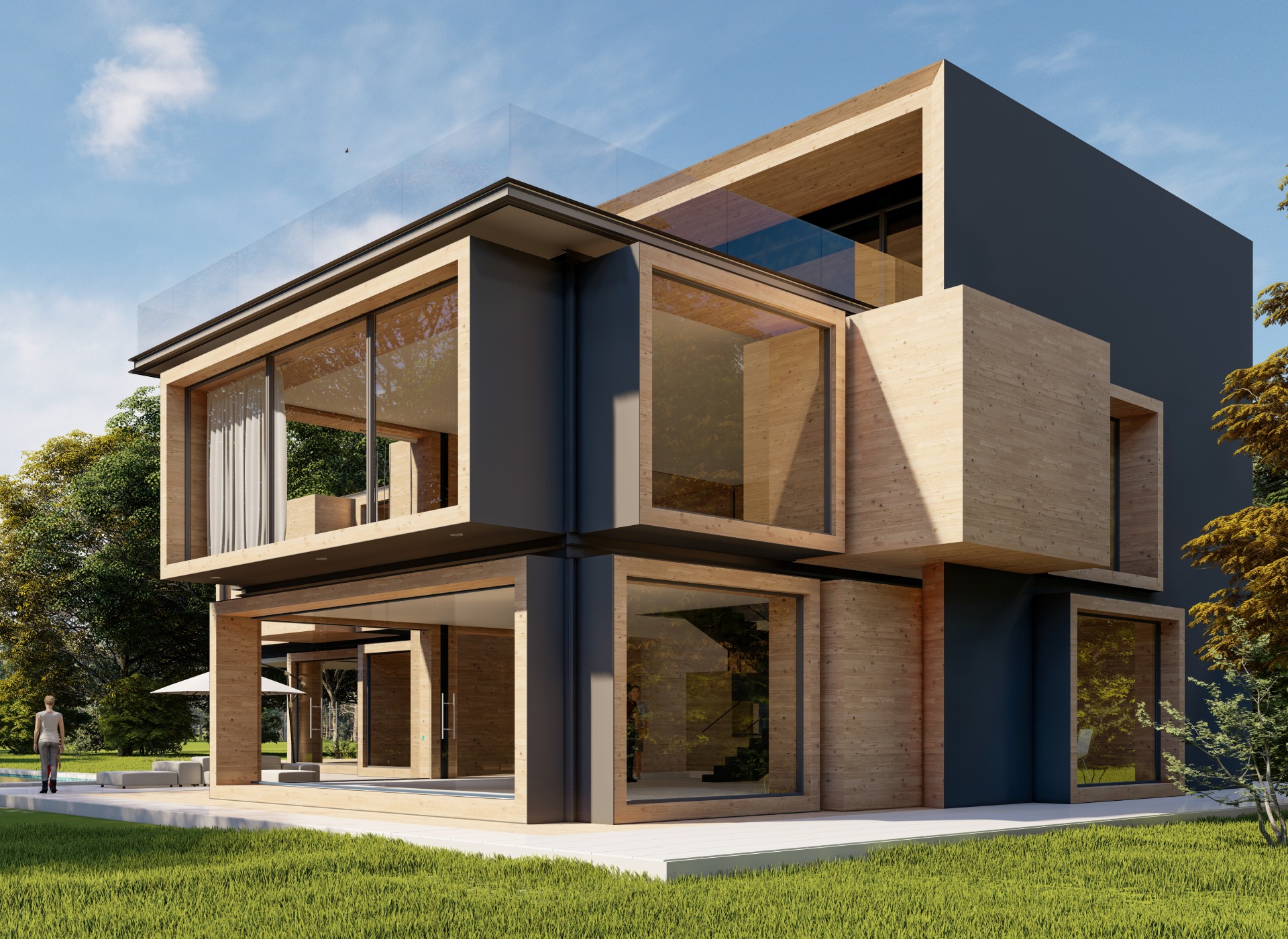 For a long time, wooden windows were the most popular window frames available on the market, but they were later supplanted by much cheaper PVC windows. Nowadays, there is a growing interest in aluminium windows, to the extent that they are associated as part of modern construction. In recent years, aluminium windows have become increasingly popular among owners of large buildings and detached houses. These windows are not only highly durable but also malleable, allowing them to reach large sizes. What advantages do aluminium windows have and where will they perform best?
Aluminium profile windows – characteristics
Aluminium differs from other window materials in that it is both strong and lightweight. The relatively thin window frames can withstand very high loads. This makes it possible to produce aluminium windows with a very large surface area, which do not deform under their own weight.
The relatively low weight of aluminium makes it easier to transport and install aluminium profiles. In addition, aluminium is highly resistant to atmospheric influences such as rain, temperature and sunlight.
Aluminium does not rust, mould or mildew. It does not deform when exposed to heat and does not lose its colour. Aluminium windows also require no special maintenance.
Installation of aluminium windows – where do they perform best?
Due to their properties, aluminium windows can be installed in most buildings. The main advantage of aluminium windows is that they fit in with any style. This is because their frames can take on any colour. They can be tinted according to the customer's wishes, they can be glossy, matt or imitate wood.
The aluminium joinery market is now so large that everyone can easily find a window that suits them. It should also be added that aluminium windows work well not only in modern buildings, but also in traditional houses.
Minimalist aluminium window design as a great addition to public buildings
Since really large windows can be made using aluminium profiles, aluminium windows work well in large buildings such as office buildings.
Aluminium windows are often used in public buildings such as shopping centres, hotels, medical facilities, offices or factories. Aesthetically pleasing aluminium windows will go well with the large glazings that characterise modern office buildings.
Aluminium windows and residential construction
As the trend of using aluminium windows in public buildings has been evident on the market for several years, designers are increasingly daring to transfer this trend to residential construction, both in single- and multi-family buildings.
In this case, we are mainly talking about designer single-family homes, but also modern terraced houses on the outskirts of large cities. Single-family homeowners who want to create loft-style flats are increasingly using raw windows and lots of glazing.
Apparently, this solution is becoming more and more popular, but it is still shrouded in certain insinuations. There is an opinion that aluminium windows have poor insulating properties. However, this is not true. Aluminium windows are just as insulating as wooden or PVC windows. They can be successfully installed in a residential building.
Benefits of large glazed windows
Large panoramic glazing is perfectly in line with the principles of modern construction. This type of window is synonymous with luxury and style. The installation of large windows can transform an interior. The more this type of glazing is used in buildings, the greater the effect.
This type of window lets in more natural light, which leads to savings and lower energy bills. As artificial light is only needed after sunset, it has a positive effect on the health and overall lifestyle of the occupants.
Modern large aluminium windows are characterised by low heat and noise transmittance and provide the same excellent thermal and acoustic insulation as standard sized windows. The rooms in modern homes where large glazing is most commonly used are living rooms and kitchens. Quite often, large aluminium windows are used to open up the living room space visually to the garden. They are also increasingly used as conservatory canopies, which can be used all year round. Buildings with such facades receive an appropriate amount of daylight.