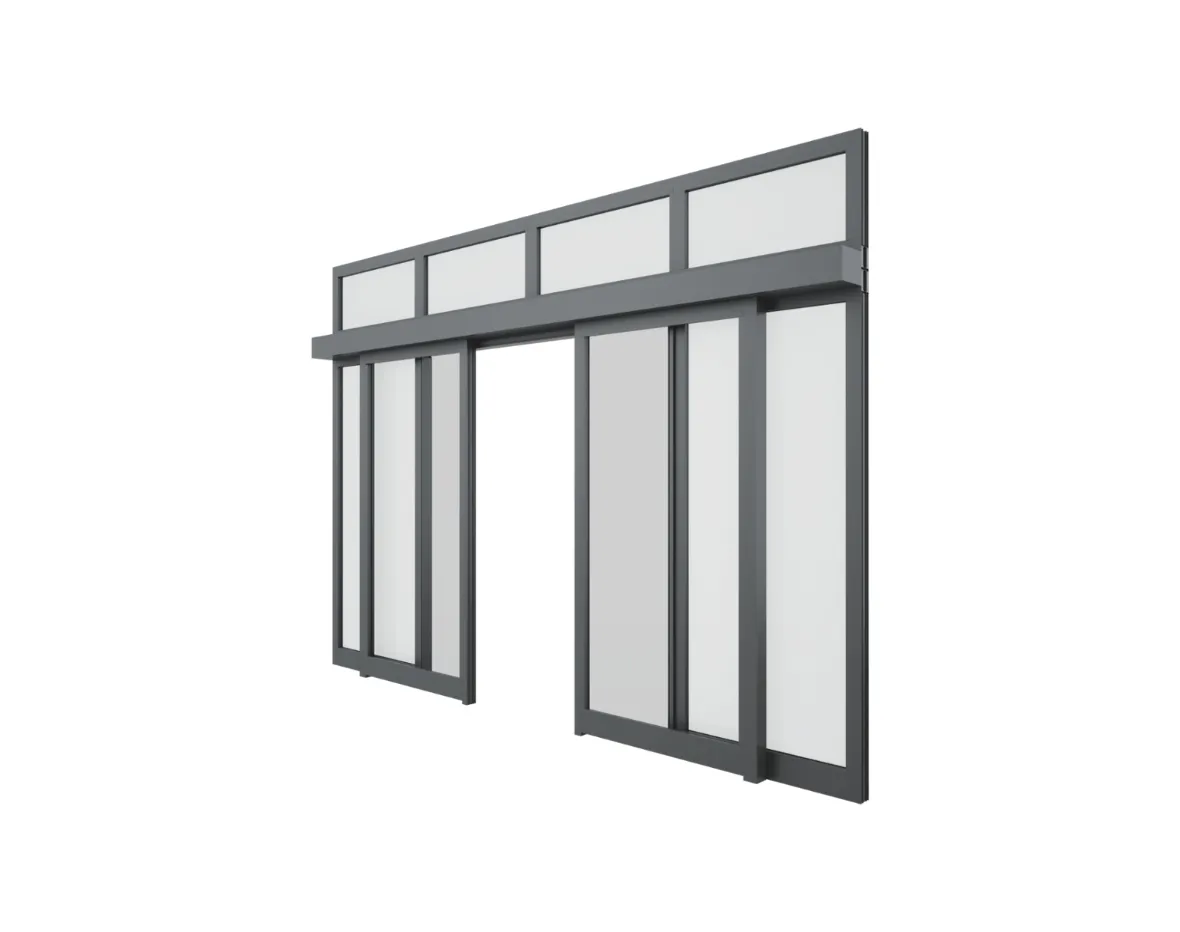 Automatic doors are among the products with the highest technical performance.
The automatic doors offered by our company guarantee comfort when designing comfortable entrances to buildings.
The doors most frequently used in commercial buildings are doors which automatically swing to the side in front of the person entering.
Automatic doors are most often used in facilities such as hospitals, hotels, office buildings and shopping centres.
Yawal's aluminium systems, which we use to manufacture automatic doors, allow the construction of various types of single and double-leaf automatic doors, with side and top lights.
ADVANTAGES OF TM YAWAL SYSTEMS

compliance with the new EN 16005:2013 standard for doors with operators,
use of PIR foams as profile filler material,
under-glazing foams made of Styrodur material,
ease of installation in the FA 50N facade,
various types of drives can be fitted,
possibility to divide the sash with a crossbar.
Quick contact
Need more information?
Get in touch with our specialists:


CHIEF TECHNOLOGIST FOR ALUMINIUM





Partners
We work with the highest quality products