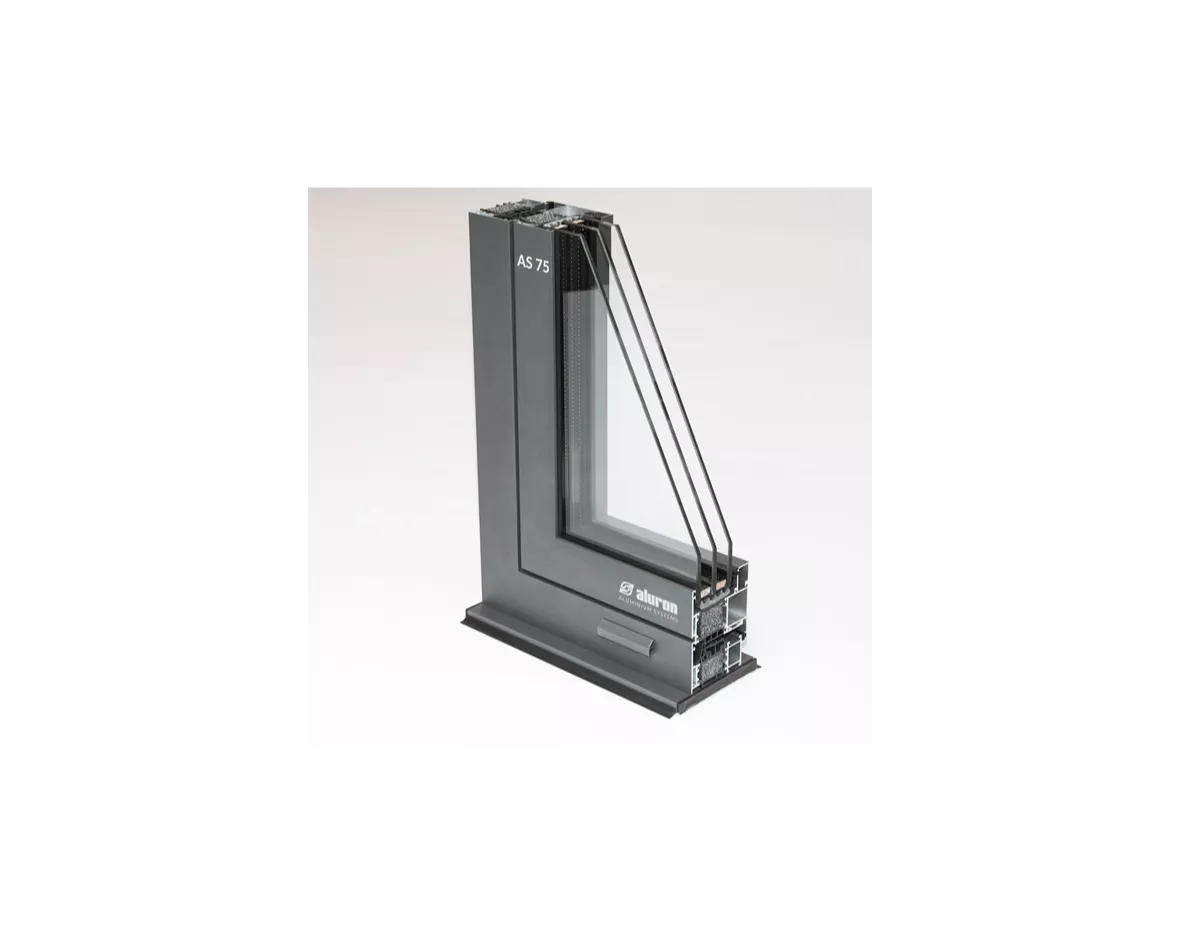 Innovative window and door system
The three-chamber System AS 75 is designed for the production of thermally insulated window and door structures using the innovative ANTI-BI-METAL technology, which prevents the deformation of door leaves when heated by sunlight, as well as at very low temperatures. The system meets the requirements of all current and future thermal insulation standards, including acoustic insulation, as confirmed by independent tests at renowned institutes.
Dedicated to industrial spaces is the AS 75 INDUSTRIAL window variant characterised by a special design. It is complemented by system muntins: flat or spatial.
Selected features and parameters of the AS 75 system
DOORS AND SHOWCASES
Depth of door profiles 75 mm
Scope of glazingto 57 mm
Thermal insulation Ud of the door (4 variants) from 0,93 W/m2K
Available hinge types surface
Available hinge types roller, concealed
Waterproof E 1200 Pa
Air permeability 4 class
Wind load resistance C2
Burglary resistance RC2
Quick contact
Need more information?
Get in touch with our specialists:


CHIEF TECHNOLOGIST FOR ALUMINIUM





Partners
We work with the highest quality products