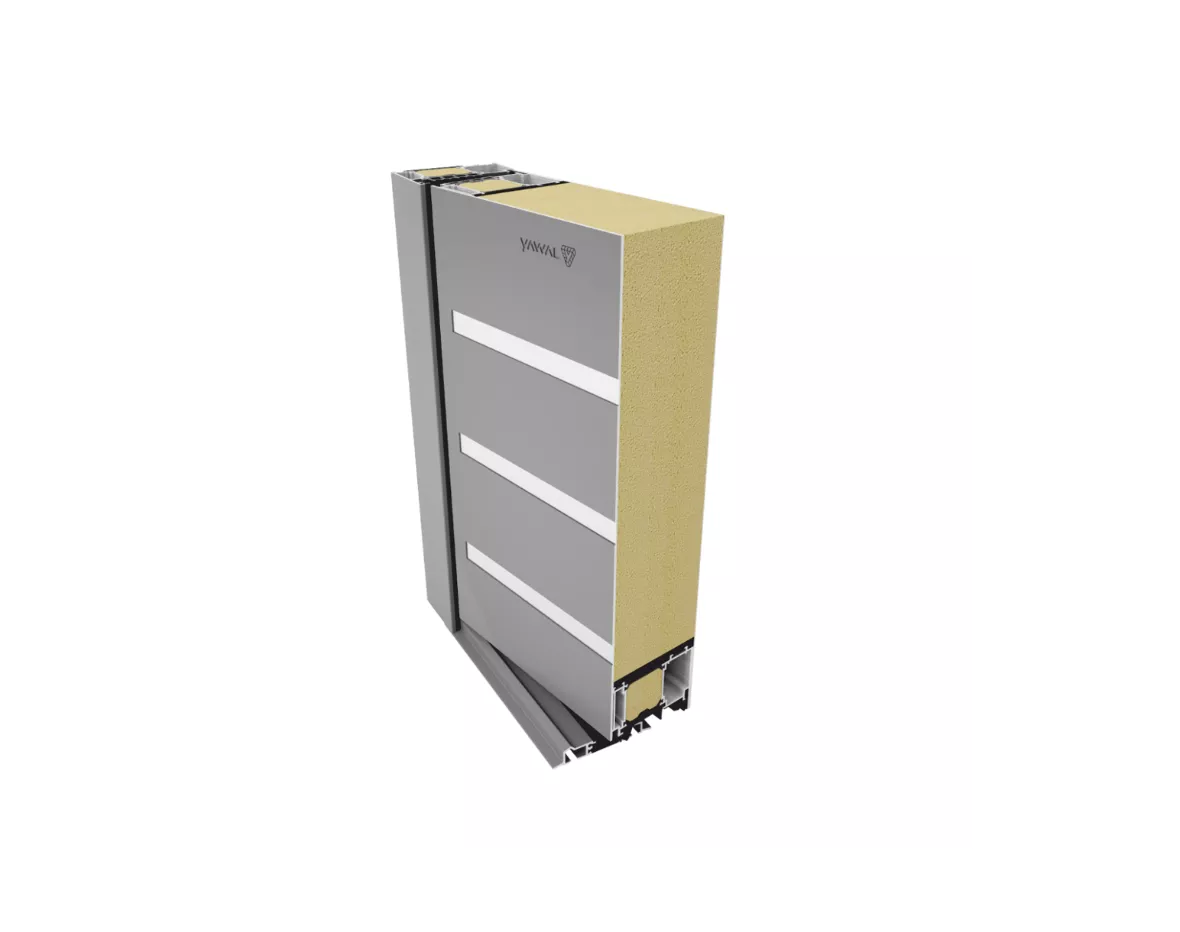 TM 102HI PRESTIGE – is Yawal's latest system designed to produce exclusive entrance doors for passive and energy-efficient single or multi-family buildings.
The panel door solution was created on the basis of the most modern system in YAWAL's offer – TM 102 HI. The three-chamber profile structure and, in particular, the modern solution of thermal sealing of the junction between the frame and the leaf allows the highest thermal insulation parameters available on the market to be obtained, which is perfectly in line with the market trend towards maximum energy efficiency of the solutions offered.
which aims to maximise the energy efficiency of offered solutions.
It is also worth noting the very high quality of the materials from which the constructions are made. The system allows for the design of modern entrance doors in all configurations and gives the possibility of a systemic combination with TM 102HI window structures and transom lights.
ADVANTAGES OF THE SYSTEM
• highest thermal insulation
• complete freedom to construct an exclusive entrance door regardless of configuration,
• version with panel facing on one or both sides,
• modern multi-component central seal between door frame and leaf,
• innovative multi-component sill seal,
• quick and easy installation,
• possibility to use panels of any design with stainless steel applications and decorative milling,
• possibility to combine with other YAWAL systems.
TECHNICAL SPECIFICATIONS
| | |
| --- | --- |
| Waterproof | class 8A (450 Pa) |
| Air permeability | class 4 (600 Pa) |
| Acoustics | 34 dB |
| Wind load resistance | class 4 (1600 Pa) |
| Resistance to vertical load | class 4 (1000 N) |
| Resistance to static torsion | class 4 (350 N) |
| Resistance to soft body impact | class 4 (700 N) |
| Heat transfer coefficient | Uf from 0,7 W/m2K wg PN-EN ISO 10077-2 |
| Burglary resistance | RC2, RC3 |
| | |
SYSTEM CHARACTERISTICS
Door construction depth
Frame profile
102 mm

Leaf profile
102 mm

Panel thickness

50÷102 mm
Maximum wing weight
250 kg
Maximum door dimensions
Single-winged
1300 mm x 3000 mm (width. x height.)

Single-wing with fanlights and overlights
1900 mm x 3600 mm (doors 1300 mm x 3000 mm) (width. x height.)
Quick contact
Need more information?
Get in touch with our specialists:


CHIEF TECHNOLOGIST FOR ALUMINIUM





Partners
We work with the highest quality products