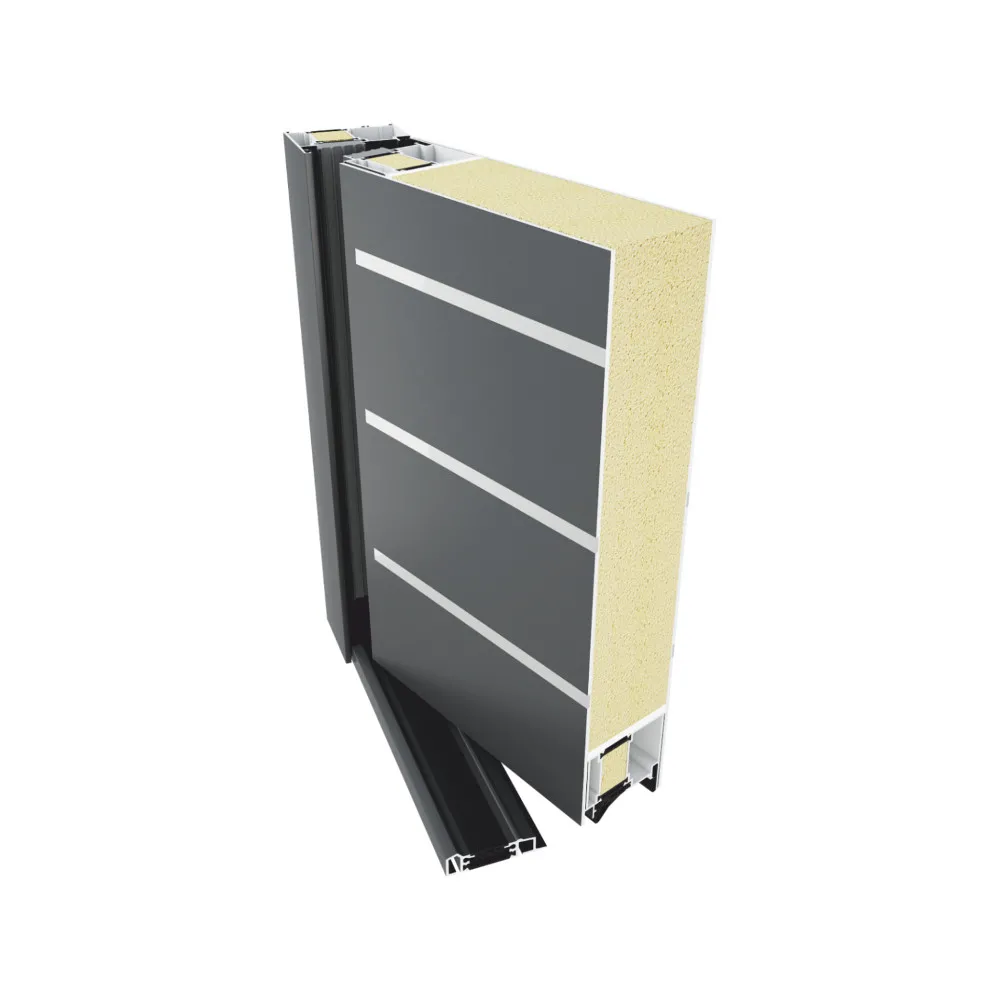 TM 77HI Prestige is a top quality entrance door system for single or multi-family homes.
The solution allows the sashes to be flush with the frame (invisible sash profile) or flush on one side. Thanks to the use of the 3-chamber thermal insulation system and innovative thermal separators, the product is characterised by excellent thermal properties and elimination of thermal stresses caused by temperature differences. This system allows energy consumption to be reduced, thus lowering the running costs of the house. The panel door system is compatible with the TM 77HI window system, which makes it possible to create structures in various configurations.
Advantages of the system
high aesthetics thanks to concealed hinges, product available in different versions:
-with panel facing on one side,
-with panel faced on both sides,
choice of insulator or central seal,
quick and easy installation,
possibility to use panels of any design with stainless steel applications and decorative milling,
high thermal insulation,
colour fastness, easy to clean,
wide choice of colours – RAL, structural and wood-effect colours,
Can be combined with other Yawal systems.
Technical specifications
| Waterproof | Air permeability | Sound insulation | Heat transfer coefficient | Burglary resistance |
| --- | --- | --- | --- | --- |
| class 7A wg PN-EN 12208 | class 4 wg PN-EN 12207 | Rw = 33 dB wg PN-EN ISO 140-3 | Uf = from 1,1 W/m2K wg PN-EN ISO 10077-2 | RC2, RC3 |
System characteristics
 Door construction depth
 Frame profile
77 mm
 Wing profile
77 mm
 Panel thickness
30÷77 mm
 Maximum wing weight
250 kg
 Maximum door dimensions
Single-winged
1300 mm x 3000 mm (width. x height.)
Single-winged with fanlights and overlights
 4028 mm x 2750 mm (doors 2400 mm x  2800 mm) (width. x height.)
Quick contact
Need more information?
Get in touch with our specialists:


CHIEF TECHNOLOGIST FOR ALUMINIUM





Partners
We work with the highest quality products