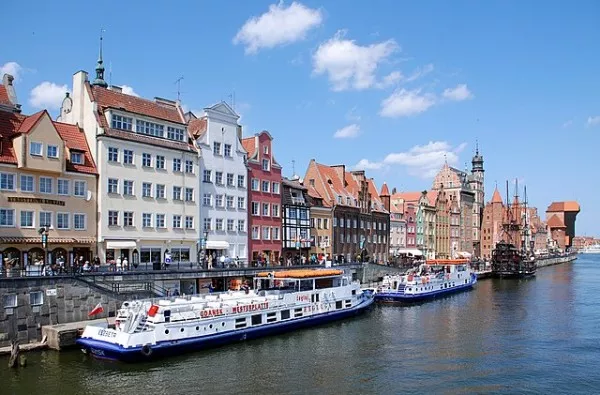 More than 30 per cent of investors start the design of their buildings in Gdańsk with the decision to install wooden windows. It is only when calculating the costs and discerning the prices of window joinery in Gdańsk that it turns out that these are the most expensive windows and some entrepreneurs choose instead the more attractively priced PVC windows with wood veneer from Gdańsk. Aluminium windows, on the other hand, are the choice of those creating modernist interiors with large glazing and who also have larger funds. In Gdańsk and throughout the country, window sales are invariably dominated by white PVC windows, which are the most popular choice for blocks and high-rise buildings due to their low price and easy availability. As a rule, their cost is 30-50% lower than wooden windows!
What is worth paying attention to when buying uPVC windows in Gdansk?
Window parameters
When buying windows, the most important thing is their functionality, i.e. the technical specifications. You should look at technical parameters such as:

watertightness – determined on a scale of 1A to 9A
air permeability – the higher the better (up to 4)
heat transfer coefficient (Uw) – in order to minimise heat loss, look for PVC windows with the lowest Uw coefficients, i.e. less than the standard 1.1 W/(m2-K)
solar energy transmittance (g) – the higher it is, the more sunlight reaches the interior
acoustic properties (Rw [dB]) – values of no less than 40-45 dB are optimal.

Technical conditions of the house and surroundings
When choosing uPVC windows in Gdansk for your home, you need to consider your surroundings and the number of floors. You should also consider burglar-proof windows for basements and ground floors. In terms of the surroundings, i.e. the area where you live, you should analyse the risks – do you live next to a busy road, or perhaps by a lake or in a forest in Gdansk?
Window characteristics
When deciding whether to choose wooden windows, aluminium windows or uPVC windows in Gdansk, you should familiarise yourself with their characteristics. It should be taken into account that wooden windows require more frequent maintenance, but guarantee the longest durability. PVC windows are distinguished by their lightness and lack of maintenance, but damage to them makes repair impossible. Aluminium windows, on the other hand, have the advantage of being flexible and can be obtained in various shapes and any size to order, but have poorer thermal insulation parameters. Each option has pros and cons, which are worth familiarising yourself with when making an informed choice.
Window joinery and much more – Fintecnic in Gdansk
The window distributor in Gdańsk Fintecnic has prepared a large selection of various models of window joinery: wooden windows, PVC windows, aluminium windows and sliding windows, window accessories or window and door systems. What is more, the offer also includes doors, external roller blinds, sectional gates, swing garage doors, frame and door mosquito nets and much more!
Quick contact
Need more information?
Get in touch with our specialists:


CHIEF TECHNOLOGIST FOR ALUMINIUM





Partners
We work with the highest quality products