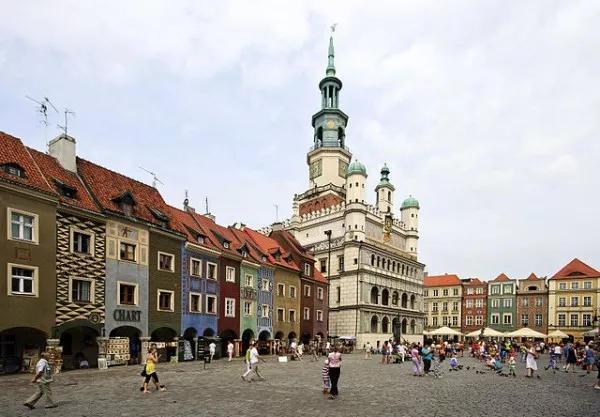 PVC Windows Poznań – choose the windows of your dreams!
.
PVC windows in Poznań – such an obvious and easy, it would seem, element of a building. However, when we stand in front of a company's offer and see a huge selection of models and materials: wooden windows, aluminium windows, it PVC, we start to wonder and find out about their differences and adaptations. The window distributor Fintecnic has prepared a wide offer of window joinery in Poznań.
Plastic or aluminium, i.e. PVC vs. aluminium windows in Poznań
.
Aluminium windows in Poznań are the most common choice for the construction of hotels, office buildings and other modernist structures. This is supported by the advantages of aluminium windows, i.e. stability and rigidity, enabling the creation of large-size glazing. At the same time, aluminium is characterised by its lightness and resistance to corrosion. Increasingly, customers for private use are also being won over to aluminium windows, mainly for modern and avant-garde concepts. Unfortunately, when comparing aluminium windows with PVC or wooden windows in Poznań, they are characterised by poorer thermal insulation parameters. However, those set on buying aluminium windows in Poznań don't have to worry, as there is a possibility of applying an overlay to improve thermal insulation.
PVC windows in Poznań is an alternative option. Admittedly, they are not an ideal choice – they do not work well for larger glazing and are sometimes susceptible to temperature changes. However, they are a better alternative in terms of thermal and acoustic insulation. PVC windows in Poznań are also distinguished by the lowest price – for this reason they are most often chosen for residential buildings.
In addition, aluminium windows, as well as PVC windows in Poznań, cannot be repaired – in the event of scratches or dents, it is necessary to replace the window with a new one.
Wood windows in Poznan – the advantage of noble wood
.
Timber windows in Poznań created with modern technology are different from those we know from a few decades ago – they are created from three-layer glued wood and have a double-seal system. The material of wooden windows in Poznań is carefully selected mahogany, oak or pine wood. The highest quality is ensured by adherence to restrictive European standards. Each customer's expectations will be met thanks to a rich palette of colours and patterns to choose from. Modern production technology of wooden windows in Poznań additionally ensures low heat transfer and high sound insulation. Wood is a natural, ecological raw material, which will provide a unique, elegant appearance to the windows and will fit into any room, giving it a designer character. Wooden windows in Poznań will fit in particularly well in rustic interiors. The window distributor Fintecnic has prepared many models of wooden windows on its website: wooden windows in Poznań in Scandinavian system, Belgian system, RETRO variant and many others. The final decision on the material of the window we want to buy is up to us. We should take into account our budget, taste and current needs.
It is worth getting acquainted with the full offer ofFintecnic, where we can find many models of PVC windows, wooden windows and aluminium windows in Poznań, as well as doors, sectional gates, frame mosquito nets and many other products at attractive prices.
Quick contact
Need more information?
Get in touch with our specialists:


CHIEF TECHNOLOGIST FOR ALUMINIUM





Partners
We work with the highest quality products