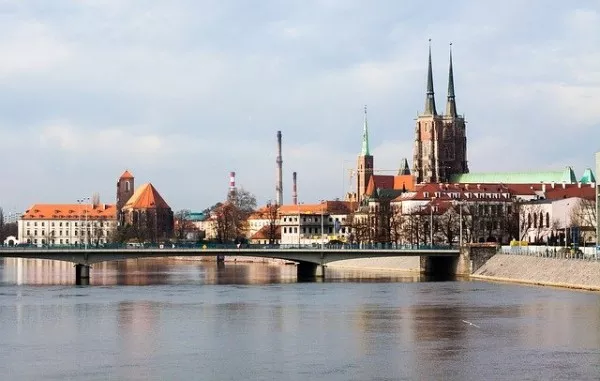 PVC windows in Wroclaw Fintecnic- the best windows in your city!
.
In the days of our parents' and grandparents' youth, choosing a window was easy – only wooden windows of dubious quality were available, or rather hard to find. Later on, the era of plastic and the delight in the tightness of PVC windows began. There was a mass replacement of windows and the dominance of plastic windows in Wrocław. However, the market began to change and develop due to the constant adaptation to customer needs and the demand for new designs. Windows of several types in different materials appeared.
Window types on the window market
.
When buying windows for a detached house, there are three types of windows to choose from:
slope windows – are suitable for houses with an attic, as they are installed on sloping roof walls

.

traditional windows – come in single, double and triple-hung versions; there is also a choice of opening methods, i.e. tilt, tilt and turn options

.

balcony windows – windows designed for exiting onto a terrace or balcony, in options with thresholds or without thresholds, opening in a sliding, tilt-and-turn or folding manner

.
Windows are also divided according to the material they are made of, into PVC (plastic) windows, aluminium windows and wooden windows in Wrocław.
Wood windows – tradition in a modern version
.
Windows made of wood in Wroclaw are most often made of pine. They can also be found in spruce, larch or meranti varieties. Wooden windows are considered prestigious as their prices are usually the highest – for this reason such windows are usually installed in detached houses. They are made using modern technology by means of layered gluing, which reduces the risk of deformation. Their aesthetic, natural and elegant look is ideal for rustic interiors, enriching the room design. Wooden windows are characterised by rigidity and lack of stress, so they will prove equally suitable for larger glazings as aluminium windows in Wrocław. They also guarantee excellent sound and heat insulation. Their main disadvantage is the need for more frequent maintenance than other types of windows.
Why is the popularity of uPVC windows in Wroclaw due to this?
PVC windows in Wrocław can be found most often in various types of buildings. Their popularity is mainly due to their high availability and most attractive prices. Plastic windows are the most common, and therefore a proven choice among consumers. This is supported by the fact that they are maintenance-free, resistant to moisture and do not require any additional protection. If one is concerned about the possible yellowing of white profiles, one can choose models of uPVC windows in Wrocław with an aluminium overlay and exclude this risk. The downsides of these uPVC windows include a cold feel and no possibility of renovation or repair. Aluminium windows in Wrocław – a chance for unusual shapes
.
The strengths of aluminium windows in Wrocław are their high plasticity and flexibility, which allows for the creation of windows in unusual shapes. Aluminium window frames can be matched to the interior by anodising or varnishing them in any colour. No specialised maintenance is needed on them, only the adjustment of the fittings. They are particularly popular for designer, modern and minimalist interiors. Aluminium windows from Wrocław are the best choice for creating large glazing – they are characterised by high stability and resistance to rust. Their disadvantages include poorer insulation parameters and the fact that they are cold to the touch.
In addition to uPVC windows, aluminium windows and timber windows, the website of window distributor Fintecnic offers a wide range of products, including doors, external blinds, frame mosquito nets, sectional doors and much more.
Quick contact
Need more information?
Get in touch with our specialists:


CHIEF TECHNOLOGIST FOR ALUMINIUM





Partners
We work with the highest quality products