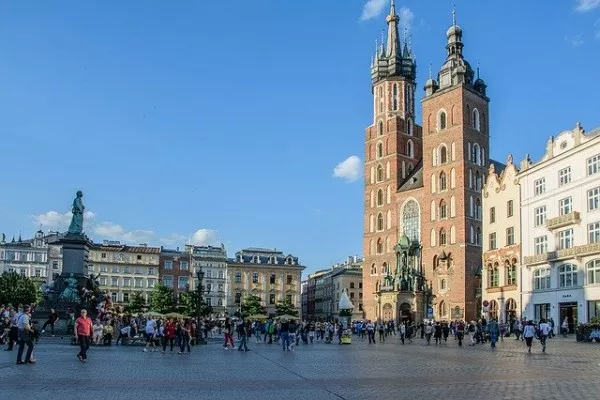 PVC windows, aluminium windows or wooden windows in Krakow – which to choose?
Choosing windows for your home or business is quite a challenge – the market today is even ahead of our expectations and offers so many different window models and materials that it is worth familiarising yourself with the specifics before making any decision.
Specifics of wooden windows in Krakow
Wooden windows in Krakow are the choice of those guided by naturalness and aesthetics. Wood is referred to as a noble material and valued for its ease of processing. Modern wooden windows from Krakow are characterised by the highest quality of wood, ensuring safety and functionality. wooden windows in Cracow. The advantages of wooden windows are:
freedom of shape – many models and patterns to choose from
can be painted, carved, varnished or brushed
have a low heat transfer coefficient
wooden windows in Krakow are perceived as prestigious, luxurious
have good sound insulation and tightness
wooden windows from Krakow will perfectly fit in with Scandinavian interiors, will add character to the rooms
If damaged, they can be easily repaired.
Disadvantages of timber windows in Krakow include a more expensive price than PVC windows, the need for additional protection in damp environments and the maintenance process every few years.
PVC windows in Krakow – what you need to know about them
Plastic windows have been hugely popular on the market since the 1990s. Their appearance has brought about huge changes in homes – they have replaced the old, leaky windows from the People's Republic of Poland. Factors in favour of choosing uPVC windows from Krakow are:
attractive, low price
High resistance to water and humidity
low weight due to chamber construction
requires no regular maintenance
are the most frequently chosen, proven PVC windows in Krakow
blends in well with modern interiors
large and easy availability, even "off-the-shelf"
universal dimensions
Factors against uPVC windows in Krakow include, for example, the lack of possibility to repair damage or scratches or the change of the shade of uPVC windows under the influence of weather or sunlight.
Aluminium windows
Aluminium windows in Krakow They gain their good reputation due to their modern character and the possibility of using them with large glazing. They are also valued for their exceptional durability. Aluminium windows are characterised by the highest stability among window frames. They are considered to be rather cold windows, however, technology allows for continuous improvement of their insulation. Advantages of aluminium windows in Krakow:
lightness
good ductility
high strength and durability
corrosion resistance
high hardness in a combination of aluminium and silicon
stability – possibility of constructing large glazings
several finishing options for aluminium profiles, e.g. anodised, lacquered
Distributor of PVC windows in Krakow Fintecnic offers a range of window joinery products and more: aluminium windows, wooden windows, PVC windows and sectional gates, frame mosquito nets or swing garage doors. We encourage you to familiarise yourself with the full range of Fintecnic assortment in Kraków!
Quick contact
Need more information?
Get in touch with our specialists:


CHIEF TECHNOLOGIST FOR ALUMINIUM





Partners
We work with the highest quality products