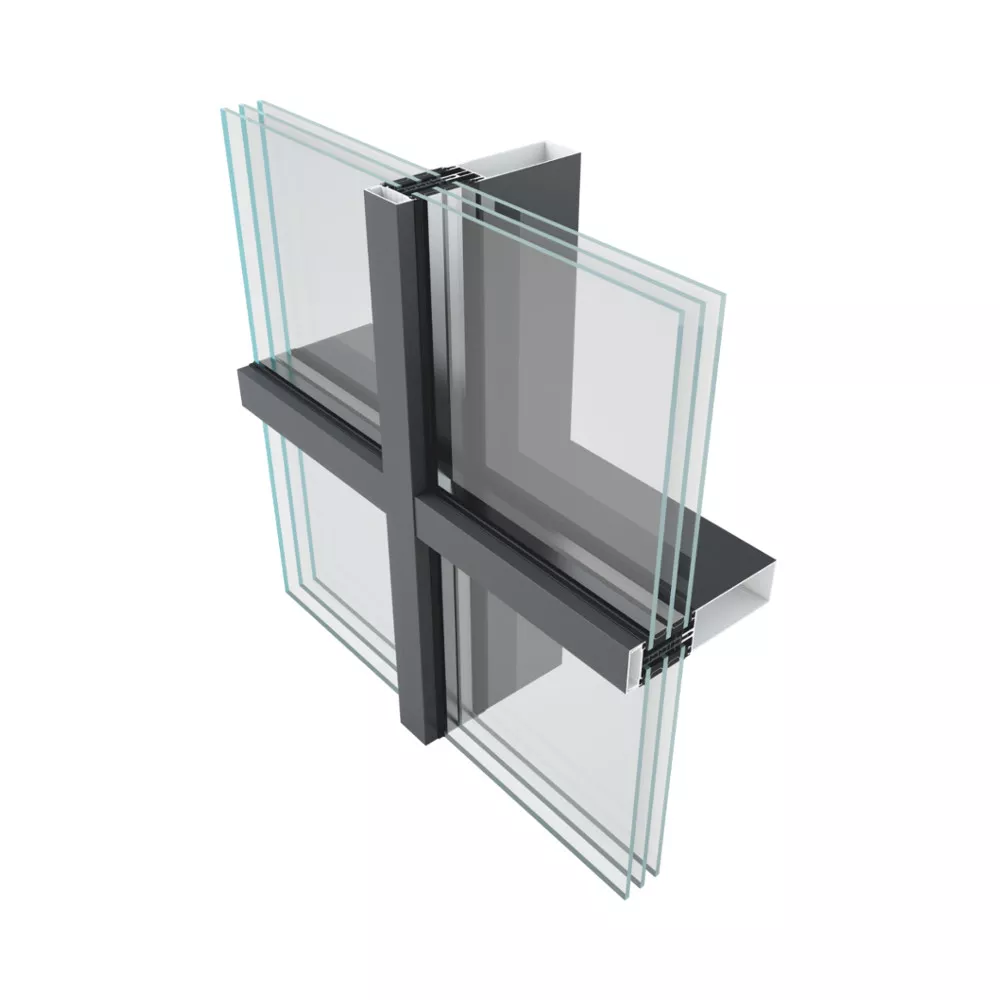 Facade systems for the design and construction of mullion and transom walls. What do you find in our offer?
The Yawal FA 50N facade system is a versatile solution for constructing both classic and the most diverse aluminium and glass facades. The advanced assembly technology is fully flexible. Thanks to it, the façade system can take a simple form or join individual elements at different angles.
Our company is a manufacturer of glass-aluminium façades, based precisely on FA 50N façade systems. Their use allows us to deliver finished projects that are characterised by robustness, desired parameters and, above all, appearance, shape, colour and form – in accordance with the original designs and assumptions of architects and designers.
Why is it worth it?
Aluminium and glass facades based on the FA 50N facade system

These types of systems offer, above all, a wide range of possibilities for turning a façade into a representative and highly distinctive feature of a building. But beyond these, investing in FA 50N facade systems offers much more:
Full flexibility – FA 50N façade systems adapt to the shape of the façade and can also be successfully combined with other Yawal systems
Safety and comfort – aluminium facades meet all relevant standards and provide the key parameters that are responsible for their long, comfortable and trouble-free use. They are watertight, offer a high level of thermal and acoustic insulation, and are also noteworthy for their fire protection features
Durability and robustness – it is worth noting that these types of aluminium display cabinets are also characterised by above-average durability. This is confirmed by their high impact, scratch and break-in resistance classes.
Possibility to realise structures of various shapes and sizes according to the architect's vision
Compliance with current standards for waterproofing, thermal insulation and fire protection
Varied visual effects for the curtain wall possible thanks to a wide range of cover strips
Profile bending capability
Possibility to create multiple varieties with different parameters
P.S. FA 50N facade systems also work with photovoltaic panels!
Quick contact
Need more information?
Get in touch with our specialists:


CHIEF TECHNOLOGIST FOR ALUMINIUM





Partners
We work with the highest quality products