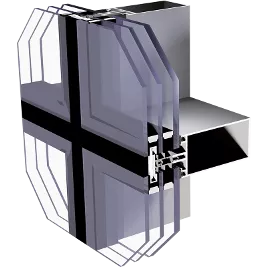 Facade systems for curtain wall design
The MC Passive system by ALIPLAST is a mullion and transom system, with the help of which it is possible to create curtain walls that take on any shape – whether connecting in a line, at 90 degrees, or in other variations. Its construction is based on aluminium sections and transoms.
Within the scope of our company's activities, we are engaged in the production of facade systems based precisely on MC Passive products. This allows us to offer our customers a wealth of choice and the certainty that the systems supplied will meet their expectations and the vision of the designers or architects themselves.
MC Glass – find out why you should choose this facade system!
In addition to their unconventional and very elegant and modern appearance, the strong point of MC Glass facade systems is their thermal performance. Modern insulation materials and an innovative installation technique (supported by the use of structural silicone) are responsible for these. In addition, the MC Glass system offers the best of all worlds, namely:
High performance – air permeability, waterproofing and wind load
Fully adaptable – painting in any colour (RAL), wood grain imitation look or anodised finish
Flexibility – profile bending in both planes and a wide range of mullion and transom sizes
Semi-structural façade systems are used to design façade structures that form a flat surface from the outside without any visible aluminium profiles.
MC Glass is a curtain wall system with no visible external aluminium elements; from the outside, only the glass infill is visible, separated from each other by gaps in the construction silicone.
Special pockets and gutters are profiled in the glass packets, into which the mounting plates are inserted, by means of which the fillings are fixed to the frame of the curtain wall.
The system has very good thermal insulation parameters (UF from 0.66 W/2k) – a result achieved through the use of innovative insulation materials
Pillar-to-pillar visual width: 55 mm
Wide range of columns and rafters available to suit static requirements
The façade allows for different versions of the external appearance, including the so-called horizontal or vertical line
A wide range of decorative cover strips allows you to give your facade a modern and individual design
Possibility to bend profiles in both planes (exact profile specifications and details of the technical parameters of profile bending available in the authorized area at www.aliplast.pl)
Can be painted in RAL (Qualicoat 1518), in Aliplast Wood Colour Effect (Qualideco PL-0001), anodized finish (Qualanod 1808), also bi-colour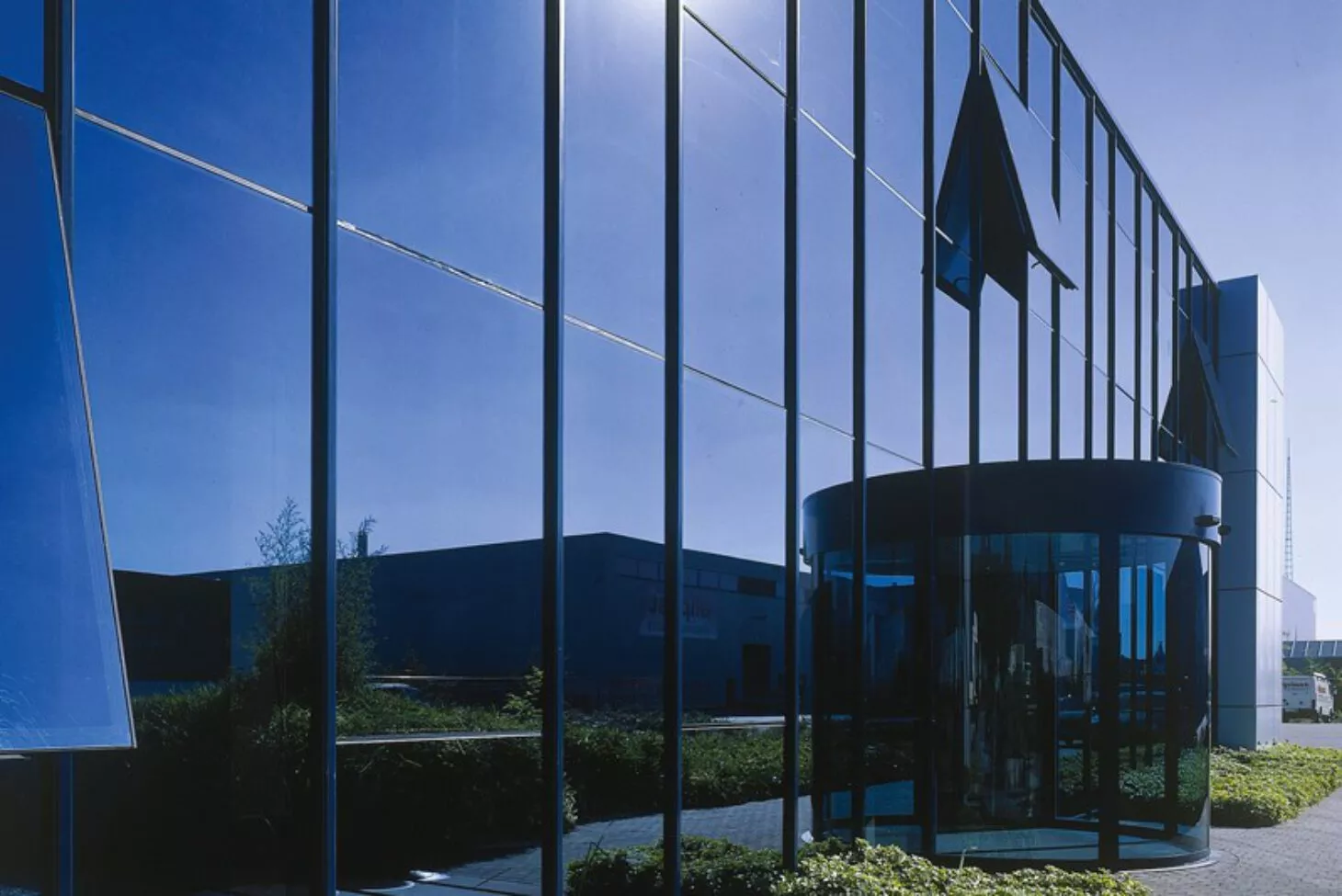 Quick contact
Need more information?
Get in touch with our specialists:


CHIEF TECHNOLOGIST FOR ALUMINIUM





Partners
We work with the highest quality products