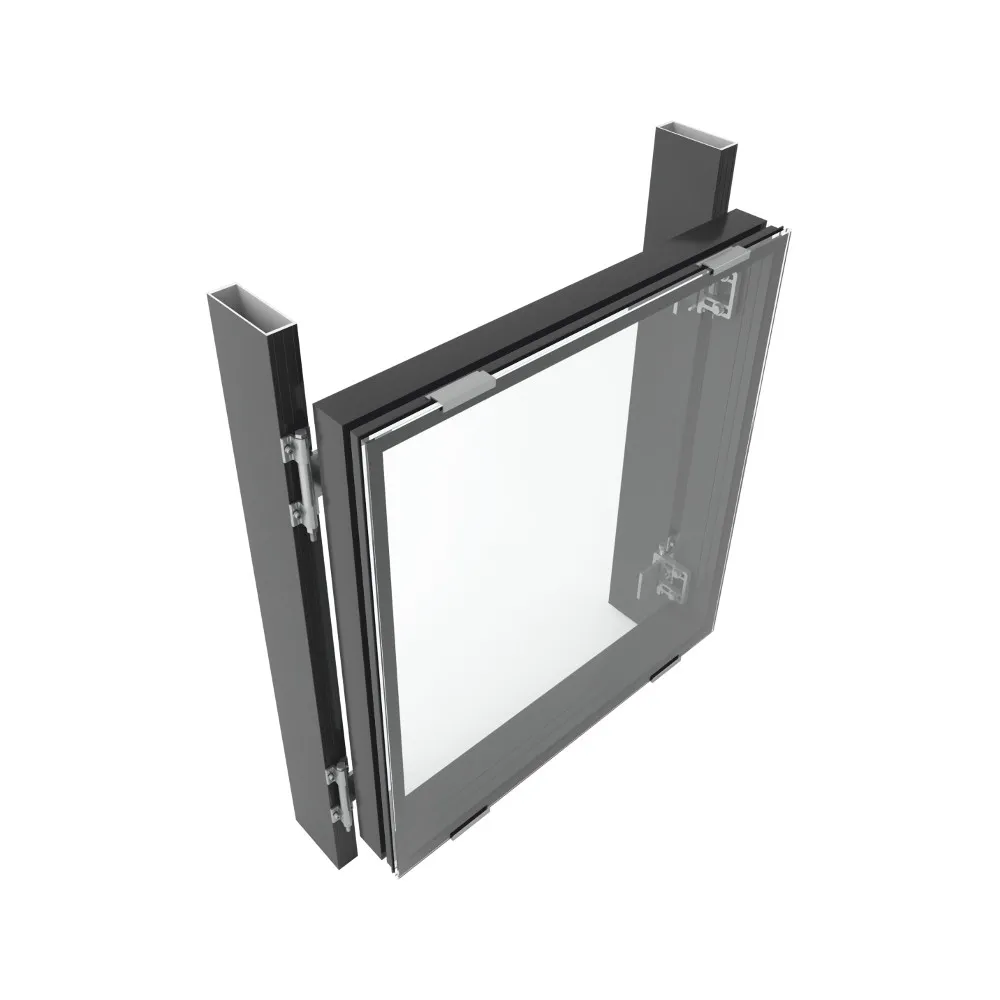 Facade systems designed to create modern curtain walls. What does our offer have in store for you?
Yawal FA NANO is a modern facade system based on technology using a combination of mullions and aluminium frames. It is very versatile – it allows for installation both in a straight line and fitting of displays to complex façades with complex shapes (even at 90 degrees). This design makes assembly simple and allows a unique 'walls of glass' effect to be achieved.
As part of our business, we manufacture facades using Yawal FA NANO facade systems.
Why is it worth it?
Curtain walls, showcases and aluminium-glass facades based on the NANO system.
Yawal FA NANO systems are the perfect combination of durability, security and utility value. In addition, they are easy to maintain, resistant to damage and scratches, and provide excellent insulation – both thermally and acoustically). Other advantages include:
Fully adaptable – FA NANO successfully adapts to different building shapes as well as other facade systems.
Durable construction – using robust materials that guarantee long and trouble-free use.
Great looks – their particular advantage is their unique design, which adds to the prestige of the buildings.
Quick contact
Need more information?
Get in touch with our specialists:


CHIEF TECHNOLOGIST FOR ALUMINIUM





Partners
We work with the highest quality products